Delush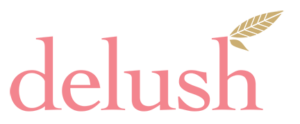 Delush CBD is a hemp CBD infused lifestyle company that incorporates CBD into your favorite wellness and skincare products. We offer natural, toxin-free products such as lotions, bath bombs, tinctures to aid you on your wellness journey. Our lab-tested and certified CBD products are made by hand in Vancouver and are cruelty free.
We are all about love and good vibes, it only makes sense that our ingredients love you back. By choosing natural ingredients we are able to present quality products that help you on your wellness journey. From healing MCT oils, to luscious cocoa butters, to warming Paki fruit, our thoughtfully-curated ingredients are tailored to making you feel good– naturally.
We started Delush with the idea to empower our sisters, friends and women to be comfortable with who they are and to let them know that it's ok to have a little aid along the way. Like many women, we struggle and grow through insecurities, anxiety and all the weight and pressures of the modern world.