CBD Gummies Canada: A Quick Guide
The World Health Organization considers CBD safe for humans. It is well tolerated in large doses. CBD gummies Canada, like all quality CBD products, are considered safe in general. Though side effects are rare and mild, it is still possible to experience side effects like changes in appetite, nausea, fatigue and sleepiness in the case of extremely large doses. No withdrawal symptoms here! CBD is non-toxic and non-addictive.
Ever tried them? They taste great! Make you feel even better!
There are plenty of reasons people choose CBD gummies as their preferred method of getting CBD into their system, but the top 3 reasons are:
Gummies are basically just a delivery system. In fact, CBD gummies are all about the CBD they contain. Though more research is necessary to accurately measure CBD's efficacy and to fully understand how it works in our bodies, CBD is already being hailed for helping with a surprising number ailments. But how can CBD affect so many conditions? This is due to the fact that the system CBD interacts with in our bodies, called the "endocannabinoid system," regulates every other major physical system. In addition, endocannabinoid system imbalance has been shown to be the root cause of a large number of diseases and chronic conditions. CBD helps to promote endocannabinoid system balance and to counter some of the symptoms of imbalance. Learn more in our article 
CBD and the Endocannabinoid System, The Most Important Relationship You've Never Heard Of
.
CBD Gummies Vs THC Gummies: Although both kinds of gummies can help diminish the sensation of pain, the main difference between them is that THC gummies will get you high. For some, this could mean experiencing some anxiety. CBD gummies, on the other visualizes cbd gummies candy plus packaginghand, will not get you high. CBD reduces inflammation and anxiety as well. Some gummy makers also produce gummies with both CBD and THC. The effects of CBD and THC can be complimentary. Whatever benefits you are trying to experience while buying CBD gummies in Canada, make sure you check the product details to make 100% sure you're getting what you want. Another detail to pay attention to is whether gummies are made with CBD isolate (zero THC), or with Full Spectrum CBD. Full Spectrum CBD contains a broad spectrum of cannabinoids, including trace amounts of THC—enough THC to show up on a drug test.
CBD Gummies Vs Other CBD Products: In terms of effects, the main difference between CBD gummies and other CBD products is the absorption and dispersal rate. As CBD gummies must pass through your digestive tract before entering the bloodstream, the result is that absorption of CBD into the body occurs more slowly, and it is delivered more gradually over a longer period of time. Unlike a topical, which affects only the area it is applied to, CBD coming into the body after being ingested with CBD gummies will disperse throughout the body.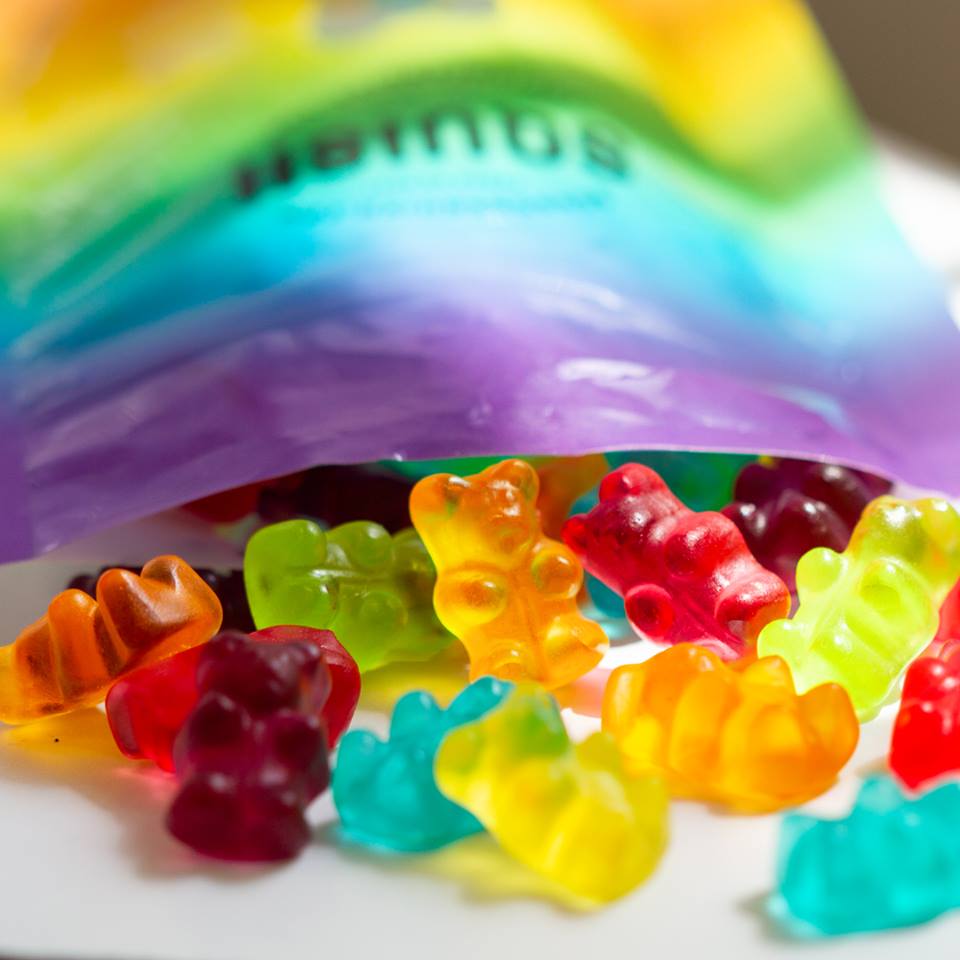 How do I store my CBD Gummies? CBD gummies have a similar shelf life to regular gummy candies, which is at least several months. However, it is a food, so it's not something that will last indefinitely. Once opened, a package of gummies should be kept in a fridge children can't access or another cool, dark place. Keep the package sealed to maintain freshness. Keep CBD gummies out of the reach of children and pets.
Why Buy at CBD Oil Direct? As the best Online Dispensary in Canada, CBD Oil Direct offers a wide variety of CBD gummies. We carry only products from trusted brands Canadians love including Ethical Botanicals, Sisters CBD, HempHeal, Boost and more! All products in our store have been 3rd party tested for quality.
Want to learn more about CBD gummies? Check out the CBD gummies guide in the news section of our site, it's got all you need to know!