Entourage Therapeutics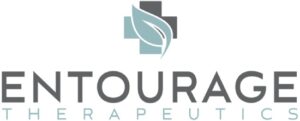 Based out of Vancouver, BC, Entourage Therapeutics, is an innovative, high-level brand offering potent and efficacious organic hemp derived products developed specifically for maximum effect, promoting optimal health and wellness, naturally.
Entourage Therapeutics products are formulated to be safe and highly efficacious, providing results you can feel quickly. To ensure safety and purity, Entourage Therapeutics conducts full panel, third party testing for cannabinoid content, potency, contaminants, heavy metals, pesticides, solvents, and microbials. All products are produced under strict quality control standards and SOPs, ensuring safety and superior quality for a consistently, premium and safe experience every single time. We stand behind our products and provide a 100% customer satisfaction guarantee. If for any reason you are not happy, we will work diligently to make it right.
Entourage Therapeutics products are produced with valuable Phyto Cannabinoid Rich Hemp Extract (PCR). PCR stands out in the market as the most natural choice because it contains all the essential therapeutic properties of the plant and is packed full of terpenes, flavonoids and cannabinoids with only trace amounts of THC. (less than 0.3%). The Broad Spectrum line is THC Free.