Though Winnipeg's walk-in dispensaries carry a lively variety of THC products, their selection of CBD products may leave you wanting. They're also not the best when it comes to providing competitive prices, selection and service. That's why there's CBD Oil Direct!—Your Canadian CBD experts!
CBD Oil Direct has been building a reputation for superior service and quality, providing thousands of Canadians with reliable, high-quality, lab-tested CBD oil in Winnipeg, Manitoba. We've curated an fantastic selection of products so that you don't have to deal with any fly-by-night brands. We only stock the best! You'll find everything from skin lotions, to pain creams, to CBD gummies and other edibles, to concentrates, to oral sprays and more!—All from from trusted Canadian brands you'll love!
Even more impressive than our selection is our service! When you order with us, you get your orders fast with 2-day Xpresspost shipping all across Canada. Best of all is our commitment to 5-star service every time—and we provide it in English, French and Chinese—who else can say that!  You won't find better service or prices anywhere else. 
Looking for CBD Oil in Winnipeg?
Try Canada's Most Trusted Online Dispensary

Our customers are using CBD products purchased on our site to manage a host of ailments. Dozens have phoned and written in about CBD's dramatic positive impact on their quality of life. As news of CBD's effectiveness spreads, people in Winnipeg are starting to incorporate CBD oil into their health and wellness routines. Here are a couple of the most compelling reasons people in Winnipeg are turning to CBD oil:
CBD is non-toxic. Not only has been proven to help with a number of different ailments, it does so without the side effects that come with most pharmaceutical drugs.

CBD does not get you high. You can use CBD daily without issue. Not only will you be fully functional, you'll likely see an improvement in your overall well-being and performance. You can still operate a vehicle, manage, compete and execute complex tasks with a fully focused mind.
What's the best way to get CBD Oil in Winnipeg?
Walk-in dispensaries may have a few CBD products, but they are very limited. In addition you'll be waiting in line and service people are generally not as knowledgeable about CBD as they are about THC. Their focus is generally recreational products rather than therapeutic ones.
CBD Oil Direct, on the other hand, carries a broad selection of carefully selected brands Canadians know and trust. We've carefully curated our products for reliability and quality. All products we carry have been lab-tested so you can be sure that the product you order contains the amount of CBD that is stated on the label.
At CBD Oil Direct, we are ardent supporters of cannabis medicine, especially CBD. Our CBD geniuses are far more knowledgeable than walk-in dispensary staff, and are better able to match you to the products that suit your needs best. When you shop with us, you get the quality products you want and the best service in the industry—and you don't even need to leave home!
Placing an order on our site is easy! Shipping is fast with 2-day Xpresspost delivery with parcel tracking. We're so confident you'll love our products and service that we offer the only 110% money-back satisfaction guarantee in the biz. Just another one of the reasons we maintain a 5-star Google Rating. Check our prices out – if these aren't the best prices on the web, we'll match them!
Why are so many people talking about CBD Oil in Winnipeg?
News about CBD's benefits, especially about how safe it is to use, is spreading fast. In Winnipeg, CBD Oil has rapidly become one of the top new trends in health and wellness. Much of CBD's popularity is also related to its usefulness for a surprisingly broad number of conditions and ailments.
As CBD is non-intoxicating, non-addictive and non-toxic, there's zero risk of overdose. What's more, CBD is much easier on the human body than pharmaceuticals. CBD does not cause any of the serious side-effects caused by OTC drugs and pharmaceuticals. The WHO has stated that CBD is "well tolerated by humans," with potential side effects limited to nausea, diarrhea and sleepiness in the case of massive doses. Another big reason so many are turning to CBD is the surprisingly long and ever-growing list of ailments CBD is already known to help with:
Depression

Multiple sclerosis

Epilepsy and seizure disorders

Acne, skin dryness, rosacea, and eczema

Pain and inflammation

PTSD and anxiety

Crohn's disease

Seizures

Nausea

Opioid withdrawal

Migraines

Psychosis / mental disorders

Inflammatory bowel disease

PMS cramps

Endometriosis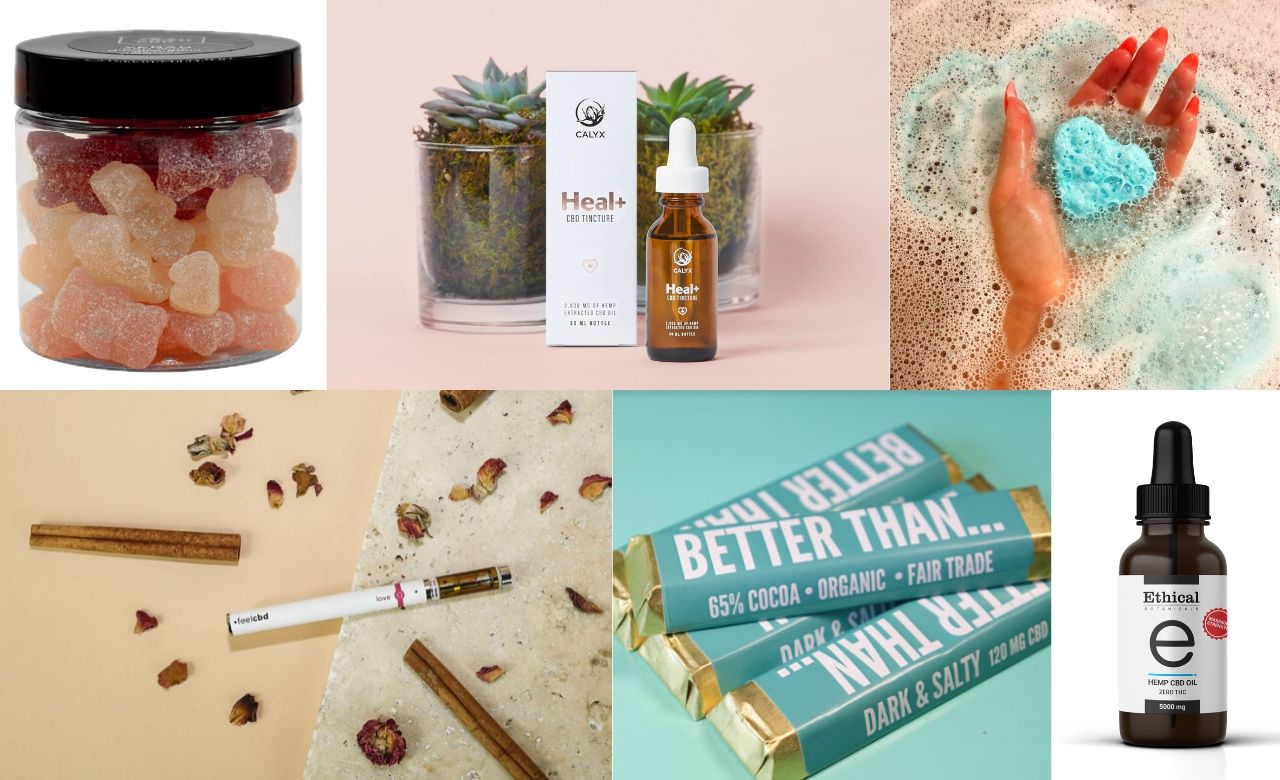 At first, the number of conditions CBD helps with may seem a bit hard to believe. However, the science that describes CBD's broad impacts is quite clear. To understand why CBD has such far-reaching curative effects, it's important to understand CBD's relationship with the human endocannabinoid system (ECS).
Human beings (and all animals) possess endocannabinoid systems. The ECS is a vast, complex system that interacts and regulates every major system in our bodies. The ECS's receptors—CB1 and CB2—can interact with cannabinoids like CBD and THC. This is because cannabinoids like CBD and THC are so alike to compounds we produce in our own bodies called endocannabinoids. This similarity is what allows CBD to affect human and animal endocannabinoid systems. Although the way endocannabinoids work and affect our bodies is not yet fully understood, we do have a basic understanding and know that these compounds help the ECS to regulate many of the body's most important functions including:
Appetite

Stress

Sleep

Metabolism

Immune function

Reproductive function

Pain

Memory

Mood
CBD also promotes homeostasis—a condition of balance in all bodily systems that allows them to function optimally. CBD helps the ECS to reduce chronic imbalances, like over-active stress responses, that lead to chronic conditions and eventually serious diseases. Studies also show that CBD has powerful neuroprotectant, anti-inflammatory and anti-anxiety properties.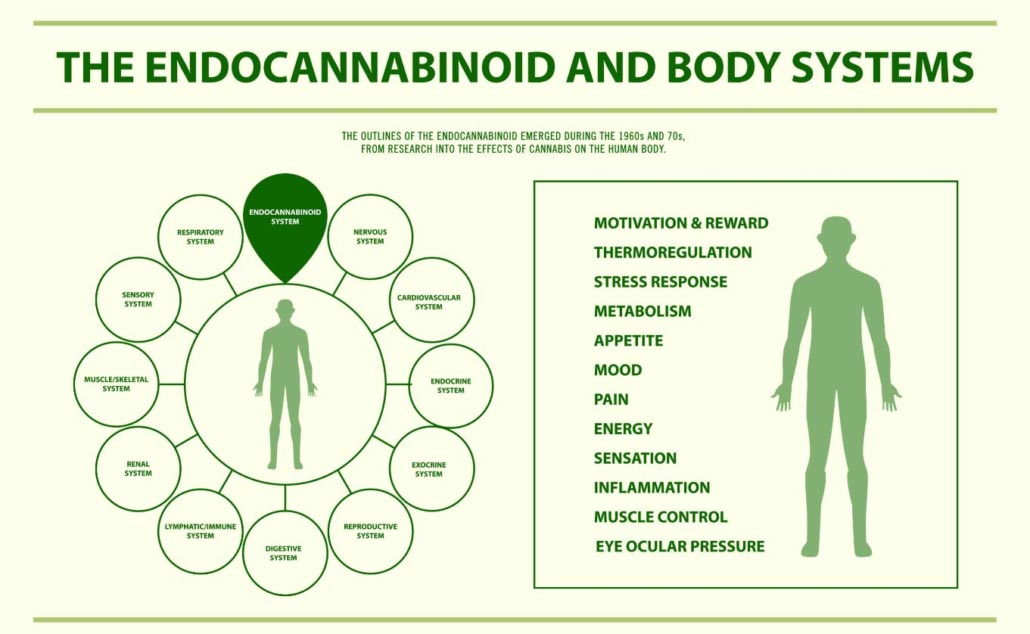 Want to learn more about the benefits of CBD? See our article CBD 101.
Shopping for CBD Oil, Winnipeg? You'll love our 5-star service. We offer:
The web's best Satisfaction Guarantee: the only 110% money-back guarantee of any online shop selling CBD in Canada.
Total Security: every transactions encrypted using industry-leading SSL encryption
FAST 2-day shipping and parcel tracking with Canada Post Xpresspost
5-star customer service always! We love helping customers! Plus we're the only online dispensary selling CBD in Canada that offers fully bi-lingual service by phone and email!
The lowest prices for buying CBD online in Canada, we aim to provide you with the best prices on the web. Found a better price? Just show us, we'll beat it!
Vastly Superior Selection! We give you the variety and choice brick and mortar weed shops cannot!
Total Satisfaction. Nobody does this better! The only 110% money back guarantee you'll find in our industry!
---
Give us a try and use the code
WINNIPEG10 
and get 10% off your first order
---
Check these CBD product categories out Winnipeg!
Have a question? Check out our FAQ