The Best Alternatives for LIIV CBD Oil
LIIV CBD Oil is not the only game in town. Since the legalization of cannabis, dozens of high quality brands have appeared on the market, although few are sold in licensed cannabis stores. This includes some of the most trusted and reliable brands in Canada. Alternatives can be superior in quality as well as in the convenience of how you shop.
LIIV CBD Oil is extracted from whole flower CBD cannabis concentrate by the good people at CannaTrust. LIIV CBD oil features over 1000 mg of activated cannabinoids per 40ml bottle and over 500mg per 20ml bottle, expertly blended for full consistency. It's a trusted brand, but compare it to other brands and the services we offer, and you'll see a qualitative difference in terms of quality, reliability and convenience!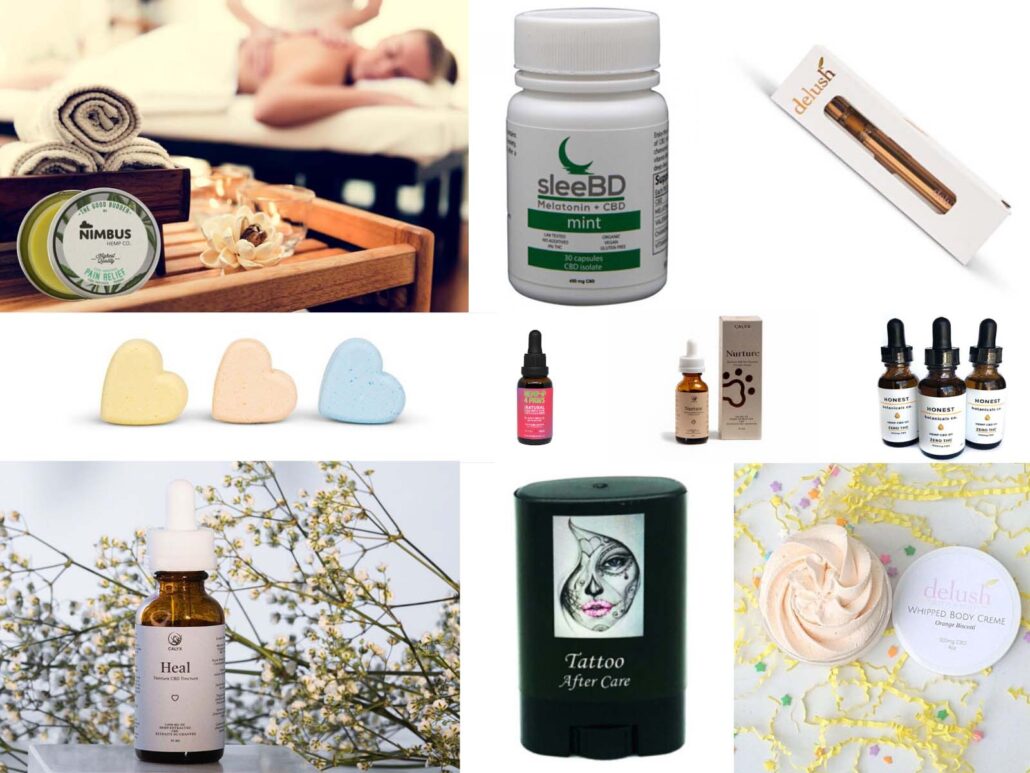 How do our products compare to LIIV CBD Oil?
Our products are all lab-tested for quality, formulated for maximum effectiveness and feature premium organic CBD from some of the absolute best suppliers in Canada. Plus we offer the convenience of 2-day shipping right to your door, a 110% money-back satisfaction guarantee, great selection and the best prices on the web! A few products similar to LIIV CBD Oil we offer include:
Full Spectrum CBD Oil by Honest Botanicals
All Honest Botanicals products are infused with CBD of the highest quality, lab-tested and sourced from top producers on Canada's West coast. This Full Spectrum CBD Oil from Honest Botanicals offers relief from a wide array of ailments. Organic and vegan, this full spectrum oil contains the full range of cannabinoids, flavonoids and terpenes that create the "entourage effect"—the effect in which complimentary compounds work together to increase medicinal effects. Whether it be, anxiety, pain, inflammation, depression, just to name a few, you are sure to love the efficacy of this oil.
Delush Solvent Free CBD Tincture
The people at Delush take pride in beautiful presentation, but prioritize quality. Their CBD has been extracted in the cleanest way possible, without the use of any chemical solvents. Great for regular and first time CBD users alike! Formulated with Organic MCT oil, this THC-free tincture can help increase cognitive health, endurance and energy, as well as lower cholesterol and blood sugar levels. MCT oil is also known to help with weight management, making Delush CBD tincture the perfect supplement for a healthy lifestyle.
HempHeal's high quality THC-free tincture uses organic hemp oil rather than MCT oil as a carrier. It's infused with lab-tested hemp extract sourced from the sunny Okanagan valley. Fully THC-free, this tincture can provide relief from anxiety, seizures, epilepsy, pain, chronic inflammation, bowel disease, nervous system conditions, appetite, nausea, cardiovascular health, arthritis, and more.
HEAL—the best-selling hemp-derived CBD oil by Calyx Wellness—offers the potency you need for relief from chronic pain, anxiety, stress, sleep issues, fibromyalgia, arthritis and much more. Calyx Wellness has a long track record of delivering superior non-GMO hemp products to market, one of the first and most respected CBD brands in Canada. Ingredients: Grapeseed Oil, MCT Oil, 1000mg Hemp-Extracted Cannabidiol. Pure quality from Calyx Wellness
CBD Oil-No THC by Honest Botanicals
Another quality product by the good people at Honest Botanicals. Made with the highest-quality CBD produced in British Columbia, Canada, this reliable CBD Oil provides relief for your ailments without any THC. For anxiety, pain, inflammation, depression, sleep issues or other issues, Honest Botanicals no-THC CBD oil is great for anyone looking for effective CBD relief with zero THC.
LIIV CBD Oil is great, but it's just one of many terrific products on the market. When you shop online with CBD Oil Direct you get access to all the brands above and more, plus the best customer service on the web. We offer:
The only 110$ money-back guarantee of any online CBD dispensary in Canada.
Secure transactions encrypted using industry-leading SSL encryption
FAST 2-day shipping with Canada Post Xpresspost
The absolute best customer service in the business! We love to help our customers and we're the only online CBD dispensary in Canada with fully bi-lingual service by phone and email!
The best prices on the web, we always try to beat our competitors prices. If you see a better price, let us know, we'll beat it!
Selection! We give you the formulations and blends LIIV CBD Oil cannot!
Satisfaction. Did we mention we guarantee your satisfaction? If you're not satisfied we'll give you 110% of your money back!
---
Give us a try and use the code
LIIV10 
and get 10% off your first order
---
We have a number of product categories beyond just CBD oil! We simply offer products that LIIV CBD Oil cannot!