One of the most recognizable names in the mail order marijuana game, Weedmaps has built a reputation as one of the most reliable online dispensaries out there. The only things is, CBD (cannabidiol) is not their specialty. Weedmaps stocks a modest selection of vapes and capsules, but they lack a good selection of CBD edibles, CBD tinctures, CBD for pets and CBD wellness products like creams, bath bombs, pain balms and more.
CBD is gaining serious attention as Canadians start to incorporate CBD into their health and wellness routines. Our job at CBD Oil Direct is to make getting the CBD you want easy and stress-free! We offer a much broader range of premium CBD products than Weedmaps because our mission is to offer only the highest quality CBD products with the best service in Canada.
If you're one of the many Canadians seeking CBD to boost your quality of life, look no further! At CBD Oil Direct, our superb selection of premium CBD products includes CBD tinctures, CBD-infused bath & body products, CBD for dogs and pets, CBD chocolates, CBD gummies and more!
Here's The Best Alternative to WeedmapsHow do we stack up to Weedmaps?
At CBD Oil Direct, we are all about service and selection! Though Weedmaps offers a tremedous selection of THC products, their CBD offerings simply don't compare. Our reputation for providing fast, reliable service and products is growing fast. Our 5-star google rating proves it! Our prices are the best on the web too!
Try CBD Oil Direct instead of Weedmaps and join thousands of Canadians using CBD oil to improve their quality of life. Haven't heard about CBD yet? Here are 3 reasons why CBD's popularity has been skyrocketing:
No Side Effects. Anyone on OTC and prescription drugs knows about unpleasant side effects. CBD being non-toxic and non-addictive ensures you avoid them. With CBD, addiction and overdose just aren't possible. CBD does have a few known side effects, but they're very mild.
No "high." CBD is a cannabinoid, but it won't get you high. You will be fully functional when you take CBD. Ideal for anyone in need of relief while still being able to focus on tasks.
Word of mouth. Don't take our word for it! Go online! You'll find hundreds and thousands of testimonials from people whose experiences with CBD have been nothing but positive. Even more interesting are doctors who recount their patients' positive experiences with CBD. It's roughly as effective as OTC and prescription drugs for things like chronic pain and anxiety but with no side effects, addiction or overdose risks. Why not try?
Why has CBD gotten so popular in Canada?
In short—because of the mountain of personal stories and word of mouth. The word has been spreading far and wide:  CBD is actually quite effective!
It's important to note that many more studies will need to be done before we fully understand how CBD works, as well as how to use it most effectively. Currently, we rely on numerous animal studies and a relatively limited number of studies on humans. It's true that many of the studies show CBD can provide anywhere from moderate to serious relief for many conditions, we're simply not at the point yet where a doctor could write a prescription for CBD for any particular condition save for epilepsy.
More scientific research needs to be done and consumers should be wary of companies promising that CBD cures cancer or other make other claims which are not supported by clinical evidence.
Despite this, the growing number of positive experiences people are self-reporting continues to grow.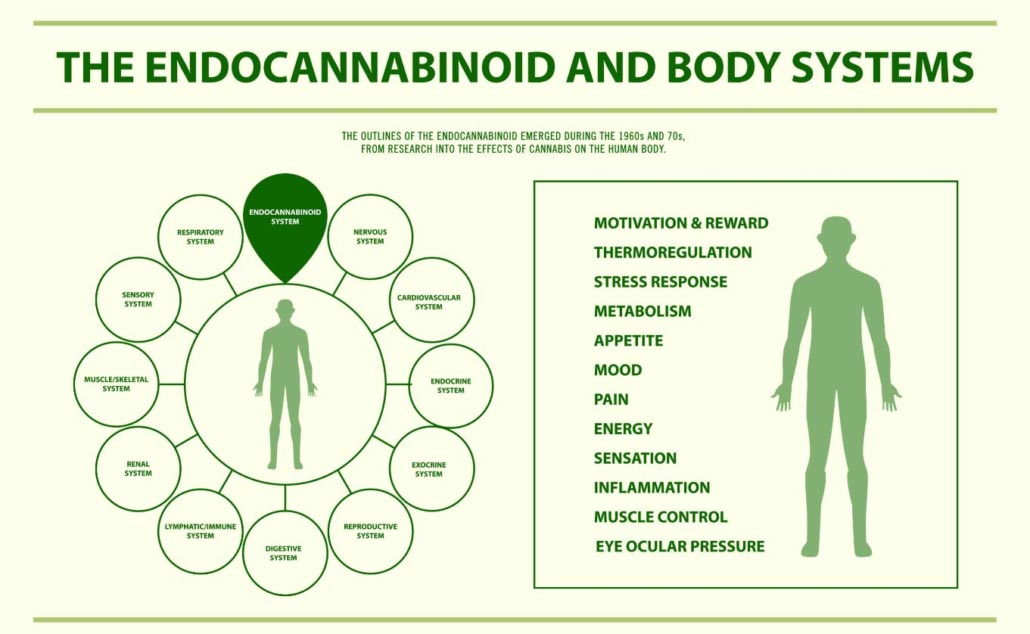 One of the first questions people ask themselves when reading about CBD the first time is "how can CBD be effective for so many conditions?" Good question!
The answer lies in the way CBD interacts with the human endocannabinoid system (ECS). The ECS is a highly complex system distributed throughout our bodies which employs "endocannabinoids" (cannabinoids produced by our own bodies) to regulate metabolism, memory, inflammation, stress, sleep, immunity and other processes. CBD mimicks our endocannabinoids to either bind to or obstruct various receptors in our bodies. As leading endocannabinoid scientist Bradley E. Alger, (PhD, Harvard) puts it: "…Endocannabinoids are literally a bridge between body and mind." So the reason CBD affects so many conditions is because your ECS is involved with so many systemic functions in your body. Cannabinoids like CBD and THC can help influence these processes and diminish chronic imbalances in these bodily systems, restoring them to optimal function.
Clinical science has already yielded evidence that CBD has powerful neuroprotectant, anti-inflammatory and anti-anxiety properties. CBD is now being used to treat the ailments below and more:
Seizures
Pain and inflammation
Depression
Nausea
Opioid withdrawal
Multiple sclerosis
Epilepsy and seizure disorders
Acne, skin dryness, rosacea, and eczema
PTSD and anxiety
Crohn's disease
Migraines
Psychosis / mental disorders
Inflammatory bowel disease
PMS cramps
Endometriosis
To learn more about CBD, see our article CBD 101.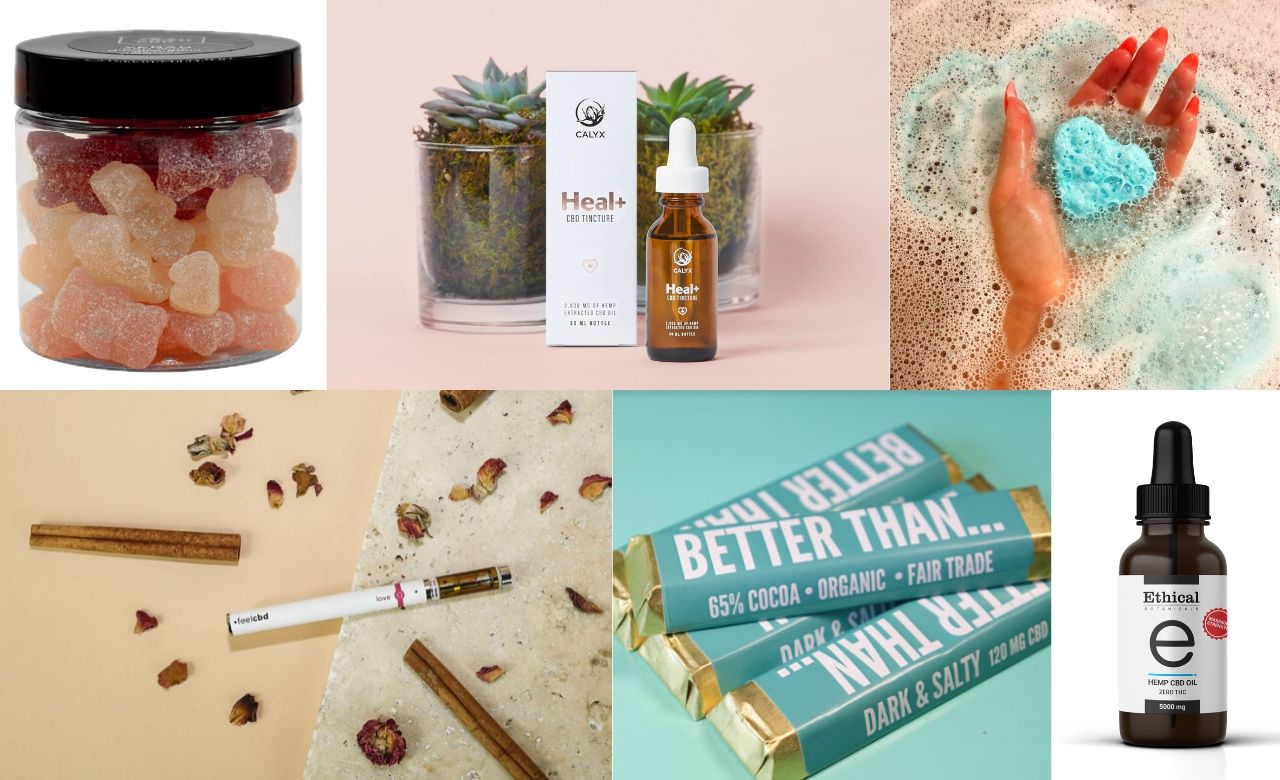 What's CBD Oil Direct got that Weedmaps lacks?
First of all: selection! You'll love our range of premium brands and quality Canadian CBD products. We've got CBD for pets and treats for dogs; CBD gummies and chocolates. Canada-made CBD oils, CBD/THC blended products, CBD creams, CBD vapes and more! Our customers write in to tell us our products have helped them with problems like pain, inflammation, anxiety, depression, nausea, headaches, sleep issues and a host of other ailments. If Weedmaps isn't offering you the products you're looking for, you need to check us out!
Weedmaps can't match our 5-star service. We offer:
The web's best Satisfaction Guarantee: the only 110% money-back guarantee of any online shop selling CBD in Canada.
Total Security: every transactions encrypted using industry-leading SSL encryption
FAST 2-day shipping and parcel tracking with Canada Post Xpresspost
5-star customer service always! We love helping customers! Plus we're the only online dispensary selling CBD in Canada that offers fully bi-lingual service by phone and email!
The lowest prices for buying CBD online in Canada, we aim to provide you with the best prices on the web. Found a better price? Just show us, we'll beat it!
Vastly Superior Selection! We have the variety and choice Weedmaps cannot!
Total Satisfaction. Nobody does this better! The only 110% money back guarantee you'll find in our industry!
---
Give us a try and use the code
WEEDMAPS10 
and get 10% off your first order
---
Weedmaps just doesn't have all this!
Have a question? Check out our FAQ