CBD cream in Canada, it's getting more popular by the day! From athletes, to spas, to beauticians, to people trying to get better sleep, reduce arthritis pain or fight inflammation in muscles, CBD creams are being used for a dizzying number of purposes. CBD (cannabidiol) now comes in facial oils, body lotions, pain sticks, lip balms, tattoo after-care products, anti-cellulite creams and much, much more.
Who's using CBD Cream? Men, Women, Athletes, Beauty Lovers…
Surprised by abundance of CBD skin care products? Don't be. A report from Eaze found that women now make up 38% of cannabis consumers. In addition, the report states that women are 67% more likely to use cannabis for personal care than men. It seems CBD is entering the market at precisely the right time, with those drawn to CBD's value as a beauty product finding appeal in the fact that CBD is a more naturally derived product than many of the products currently on shelves.
As a powerful anti-inflammatory and chronic-pain-killing agent, it's no surprise CBD is being used by the world's top athletes to help repair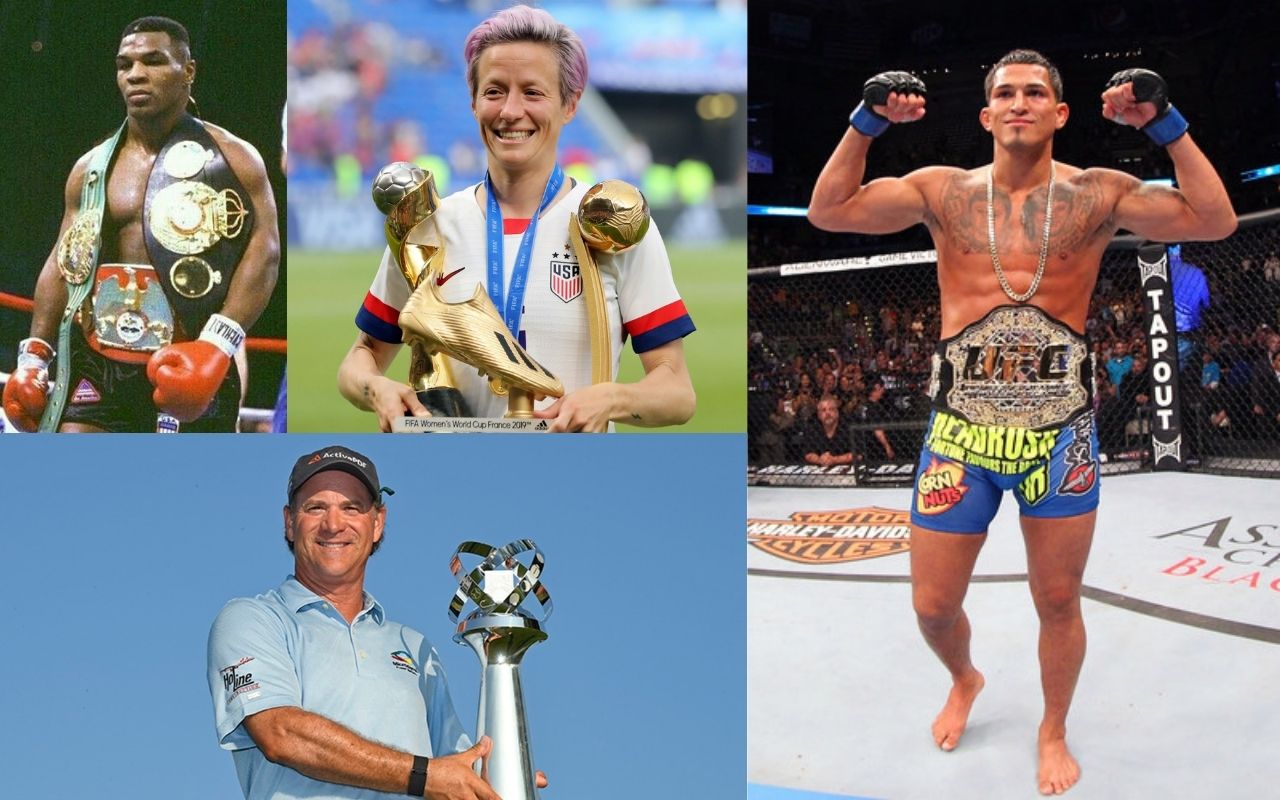 damage and enhance their recovery game. The list of CBD fans among the world's elite athletes is long and spans a very broad variety of sports. It includes people like Olympic gold-medalist Megan Rapinoe, former UFC Lightweight Champion Anthony Pettis, boxing legend Mike Tyson, Golden State Warriors coach Steve Kerr, pro golfers Scott McCarron and Bubba Watson and many others.
Former gymnast Brody Shemansky uses CBD to mitigated joint and muscle pain, and found CBD to be instrumental in improving his homeostatic balance during one of the most challenging parts of his life: "I used to get consistent blood tests after chemo and during my bodybuilding career. I noticed my testosterone levels, my lipid levels, and a few other metrics were always better when I was taking CBD."
Megan Rapinoe explains that "I wanted a healthier, more natural option for pain management, sleep aid, relaxation while flying, and general recovery. I think there is still a lot of stigma around the use of CBD and cannabis in soccer," Megan added, "There needs to be greater education so athletes can make an informed decision."
"CBD is an integral part of my training and post-fight regimen expediting my body's natural healing process," said former UFC Lightweight division champion Anthony Petis. His brother Sergio added, "Rather than relying on potentially damaging anti-inflammatories like Tylenol and Advil, I have been turning to CBD and seeing incredible results with no side effects."
Can people really benefit from CBD Cream in Canada?
While there is hard evidence that CBD reduces inflammation and pain when applied topically, we don't know enough yet to be able to prescribe CBD precisely for any given condition yet. However, we can at least be certain that CBD is a great source of antioxidants and beneficial amino acids. What's more CBD is a powerful neuroprotectant, anti-inflammatory and has strong anti-anxiety properties.
Though we certainly need more research to fully understand CBD's potential and how to use it, there are a few studies out there that indicate CBD's promise. One conducted in 2014 by the National Center for Biotechnology Information, shows CBD may regulate the skin's oil production, to stave off potential breakouts of irritation and sensitivity.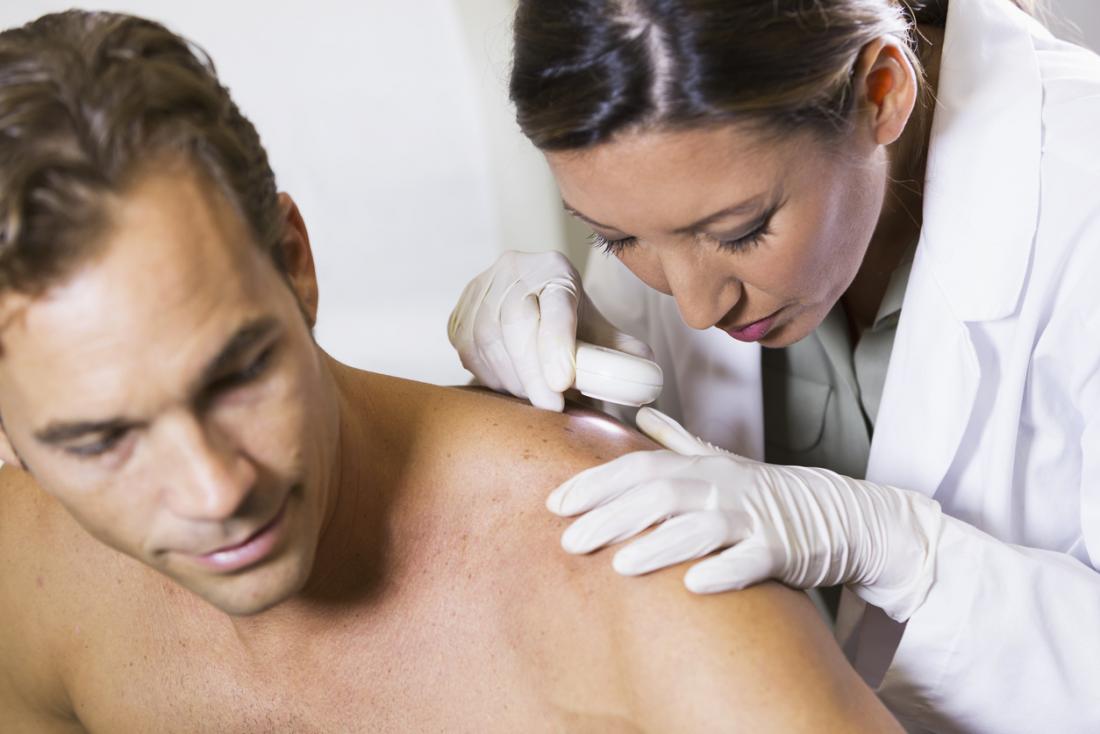 Doctors and dermatologists are starting to have a serious look at CBD creams and skin products. "CBD has been shown to have a soothing effect on the skin, and has been used in the treatment of acne and rosacea as well as eczema and dryness," said Shirley Chi, MD, a Los Angeles-based dermatologist. "The anti-inflammatory properties of CBD can help decrease itching and puffiness of skin, and even treat soreness of the skin."
According to NYC cosmetic dermatologist Sejal Shah, M.D., "Generally, CBD is well tolerated by all skin types, but be sure to look for it in products that best suit your skin type." Although CBD won't cause irritation, other ingredient in skin care product might. "Just as you would with any new product, start ones containing CBD with caution and stop using it if develop a negative reaction," she said.
Though more clinical evidence is needed for doctors to fully endorse CBD, for the consumer the picture is getting clearer. The fact that people are loving CBD cream in Canada is becoming increasingly obvious thanks to all the celebrity endorsements plus the heaps of anecdotal evidence coming from people whom have used a CBD cream in Canada and reported positive experiences online and to their doctors.
How does CBD Cream actually work?
The basic idea is that CBD creams deliver CBD to endocannabinoid receptors in your skin directly where they are applied. Some kinds of CBD cream in Canada are formulated to be trans-dermal to bypass the skin and deliver CBD directly to the bloodstream, but these are not the most common types.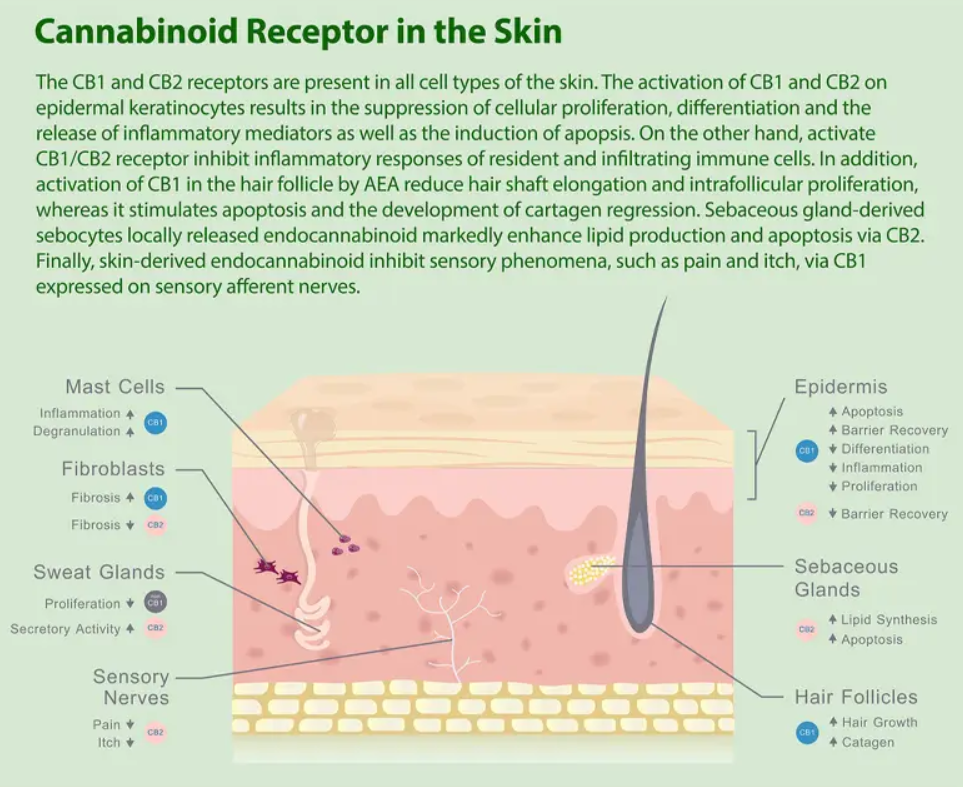 Will CBD absorbed into the skin reach its intended target? The answer is some, but not all of it. No matter how you take CBD, your body will filter some of it out.
When taking CBD orally, the CBD that passes through the digestive system goes through a biological process called "first pass metabolism" which breaks down chemical compounds before they have a chance to be circulated through the bloodstream. Some CBD is filtered out through this process. The CBD that makes it through is then distributed broadly throughout the body. CBD cream enters the body through a different path and bypasses first-pass metabolism. Though not all of it will get absorbed through your pores, none is filtered out by digestive processes before arriving at the endocannabinoid receptor sites in your skin. Also the CBD stays in the area applied. It won't be spread out much beyond that, so the dose is more concentrated to the location where it is wanted.
Still, cannabinoids aren't absorbed into human skin very efficiently. That means that when you apply a CBD cream or lotion, you should make sure it is fairly potent—and then apply it liberally, don't be stingy!
Fortunately, there are very many endocannabinoid receptors in your skin. As Dr. Cheryl Bugailiskis, MD, a board-certified pediatrician and cannabis specialist explained in an interview with Bustle, "the skin is the largest organ and our body's first line of defense against unwanted organisms. As such, this protective layer has the highest amount and concentration of what are called cannabinoid receptors. Cannabinoid receptors are located throughout the body as a part of our endocannabinoid system — a checks-and-balance matrix, which regulates a number of critical bodily functions and responses such as stress, pain, appetite, inflammation, sleep, immunity and even processes like how much or how little oil our skin produces."
By interacting with endocannabinoid receptors in skin tissue, CBD can help "to better regulate pain, inflammation, bacteria, lipid production (which can lead to acne), the release of histamine as well as skin cell proliferation (which causes psoriasis)," Dr. Bugailiskis explained.
What conditions will CBD cream help with?
CBD is known to help fight local pain and inflammation but can help with a host of other conditions as well. People using CBD cream in Canada use it to reduce arthritic pain to get better sleep, after workouts to improve recovery, to improve skin health and much more!
CBD and Psoriasis
People are increasingly turning to CBD as a natural remedy for psoriasis. Several studies show CBD helps decelerate skin cell division. In addition, CBD's anti-inflammatory properties are thought to provide additional soothing effects for those suffering form this condition.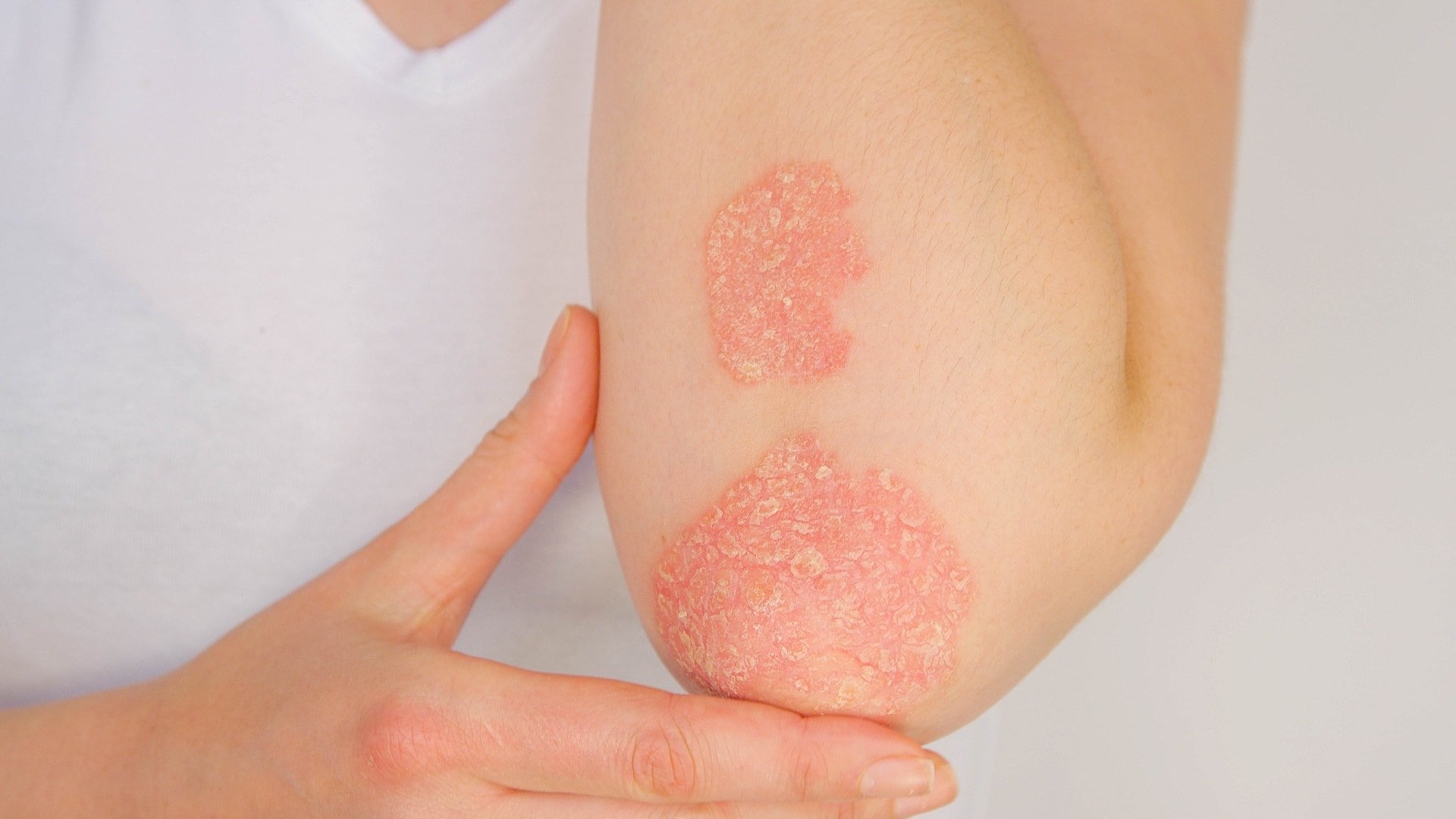 So far, what we understand about CBD's role in combating psoriasis is that it inhibits the growth of keratinocytes—these are the cells that renew the epithelium by producing new cells. Psoriasis causes the production of keratinocytes in the epithelium to accelerate. This is what causes the creation of the scales we see in psoriasis cases. By helping to normalize keratinocyte production, CBD directly contributes to reducing the formation of scaly skin. Recent studies indicate CBD's potential for treating psoriasis is very promising.
CBD and Acne
As you might know, acne is an inflammatory condition. Although multiple factors play a role in triggering acne, we know that anti-inflammatory agents do sooth our skin. That's why CBD visibly reduces breakouts, and acne-related redness.
According to new research, CBD also has the potential to decrease excess sebum (oil) production, possibly due to its balancing effect on the flow of oil in our skin. Good news for those thinking of using CBD cream in Canada!
CBD as an anti-aging agent
CBD is getting big in the beauty business. One of the reasons why is because CBD may be really good protecting and rejuvenating maturing skin.
Beyond it's anti-inflammatory effects, CBD is also rich in vitamins that benefit the skin. It contains Vitamin A—a beneficial group of compounds that includes retinol, retinal, and beta-carotene, all well known for their anti-aging properties.  Vitamin A reduces wrinkles and skin sagging and protects skin against harmful UV damage.
CBD oil also contains Vitamin E. Vitamin E is a powerful antioxidant and it's also the foremost nutrient in human skin. Vitamin E does a great job fighting the free radicals that damage skin cells and accelerate aging.
By combining these anti-inflammatory and anti-oxidant properties, CBD anti-aging creams can visibly diminish wrinkles, skin dullness, and redness.
CBD for Seborrheic Dermatitis
Seborrheic dermatitis is more common than you might think and usually affects the face and scalp. It can be identified by the red, scaly skin that develops on the scalp and near the hairline, behind the ears and in skin folds (elbows, knees, under the breasts). The main cause of this type of dermatitis is increased production of sebum in the sebaceous glands, which CBD can affect in two different ways:
1. By slowing down the secretion of sebum
One of the main symptoms of this kind of dermatitis is excessive sebum production from sebaceous glands. CBD has already been proven to reduce sebum secretion, which helps diminish seborrheic dermatitis. This reduction in sebum production is the same action that makes CBD  effective for treating acne.
2. By slowing down cell proliferation on the skin
Another factor that aggravates seborrheic dermatitis is the rapid reproduction of skin cells caused by the Malassezia fungus. Clinical studies

show cannabidiol inhibits the rapid reproduction of sebocytes—cells that make up sebaceous glands.
CBD for sensitive skin types
With its powerful anti-inflammatory and anti-sebum secretion effects, CBD creams can be very soothing to the skin. These effects help minimize redness, sensitivity and other issues. Since every type of skin is subjected to daily environmental stressors, CBD's soothing properties help skin replenish itself with healthy cells, inhibit the growth of skin cells and sebaceous gland cells, while also nourishing skin with vitamins, protecting skin from damage and balancing oil production, neurotransmitter levels and skin chemistry.
A few tips for selecting a good CBD cream in Canada
As Dr. Bugailiskis explains, "A quality and effective CBD skin care product will feature full- or broad-spectrum CBD that has been organically cultivated (meaning free of pesticides and herbicides) and third-party lab tested (which ensures that the potency and purity listed on the label is in fact what the product contains)." A few other guidelines you should follow when shopping for CBD creams in Canada are:
Make sure the brand can provide COAs (Certificates of Analysis) that prove products contain the amount of CBD stated on the label.
Read labels carefully. Make sure you are not buying hemp seed oil. Unless specified, hemp seed oil contains no CBD oil.
Check to see whether products contain unhealthy ingredients like parabens, phthalates, formaldehyde, propylene glycol, sulfates, or synthetic dyes.
Check product reviews from verified customers. Google reviews come from real people—also good to check!
Check whether products are designed to make skin more permeable. EG: products with nano-CBD or terpenes like Bisabolol.
Look for higher-potency products. Your skin won't absorb all of the CBD in the cream.
Read labels to see what additional nourishing ingredients and essential oils are in the product. Many brands formulate products to make them even more nourishing and rejuvenating than CBD alone.
How does CBD Oil Direct curate the products that appear on the site?
As one of the foremost CBD oil dispensaries on the web in Canada, we are regularly approached by brands from all over the country looking to be included on our shelves. We have to decline the majority of these brands because the products that appear on our shelves must already have a history of good reviews from customers, must be able to verify that products contain the amount of CBD stated on labels with 3rd party lab tests, and must meet strict packaging quality and safety standards.
There are more CBD brands out there than ever, it can be confusing for customers and retailers alike. We take our time, test products in-house ourselves, and take all steps necessary to make sure each and every product we stock is something we can stand behind and love to use ourselves. Our selection of products is slowly growing and changing, but we've had to say no to dozens of brands already and we will have to decline many more in the future. Our goal isn't to create a massive superstore with every product out there. It's to curate a selection of products that we know our customers will love.  These must be reliable, of consistent quality and above all safe.
See more Canadian CBD creams and topical products in our Bath & Body section.
Other resources:
Canada's Dani Gordon specializes in Cannabis medicine. Her YouTube channel is highly informative for those seeking education about the benefits of CBD creams in Canada.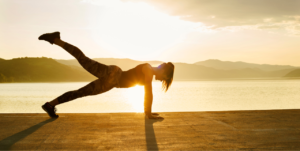 CBD and exercise are two topics that have gained significant attention in recent years. CBD, short for cannabidiol, is a natural compound derived
read more
Read More »
Disclaimer
This information does not constitute medical advice and it should not be relied upon as such. Consult with your doctor before modifying your regular medical regime. Our websites content is provided as a service; all content is solely for informational purpose only and is intended to facilitate communication between you and your healthcare provider. We do not represent in any manner whatsoever that the content of our website contains the opinions of a healthcare professional