Looking to spice up your self-care routine over the holidays? Here's an idea! CBD Eggnog! Put your feet up by the fireplace and enjoy a cup of this before bed for deep sleep and festive dreams!
There are actually quite a few ways to spice your eggnog up with cannabis medicine. For those interested in making this recipe from scratch, try creating your own CBD oil or butter. It's a pretty straightforward 3-6 hour process and all you need are an oven, tray, cheesecloth, some nice CBD-dominant flower and a carrier oil of your choice. For detailed directions, you can follow this recipe on Leafly, just substitute THC flower for CBD-dominant flower.
To make things as easy as possible, this CBD eggnog recipe calls for using pre-made CBD oil. You can use either a Full Spectrum CBD Oil or a Hemp CBD Oil – No THC. For those who don't know the difference, full spectrum CBD Oil is made with a whole plant extract and contains a huge variety of natural compounds including cannabinoids, terpenes and flavonoids. Hemp CBD oil – no THC, on the other hand, is made with CBD isolate. This is a product that has been refined from the whole plant extract into pure 99.9% CBD powder.
According to a groundbreaking study from Israel—highlighted over at Project CBD, whole plant CBD-rich cannabis extracts demonstrate superior therapeutic properties compared to single-molecule cannabidiol (CBD). There aren't many other studies to back this up, but the anecdotal evidence does show that people prefer full spectrum cbd oil over a CBD-isolate-based oil. However, full spectrum CBD oil contains trace amounts of THC. If THC isn't for you, use the Hemp CBD oil – no THC instead.
INGREDIENTS
2 cups raw hemp milk
4 cups frozen Thai coconut meat
3 tablespoons maple syrup
2 teaspoons organic raw chia seeds
1 teaspoon vanilla extract
4 drops CBD tincture
1-2 drops orange/tangerine extract, or some zest of orange
1/8 teaspoon salt preferably Pink Himalayan salt
1/8 teaspoon ground cinnamon
1/8 teaspoon nutmeg
INSTRUCTIONS
Add all ingredients except nutmeg to a blender and blend until smooth.
Divide mixture between two glasses, sprinkle nutmeg on top, and serve.
We hope you enjoyed this recipe as much as we did! Have some recipes you'd like to suggest? Drop us a message at [email protected]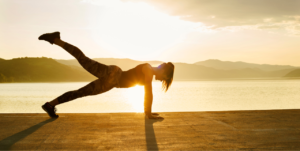 CBD and exercise are two topics that have gained significant attention in recent years. CBD, short for cannabidiol, is a natural compound derived
read more
Read More »