Many look at CBD's skyrocketing popularity and think "here's the next silly health fad." Anyone remember The Pineapple Diet? Yet, the ranks of celebrity athletes praising CBD for sports seemingly grows daily. Despite all the endorsements, claims of CBD's miraculous cure-all properties should be taken with a grain of salt. The truth is, CBD isn't a magic pill that can turn you into an Olympic gold-medalist overnight, but for athletes it can be a useful tool. In this article we'll separate truth from fiction, find out why so many athletes are into CBD, check whether athletes can use CBD legally, examine the science behind CBD for athletes, and go over some best practices for selecting and consuming CBD oil in Canada and elsewhere it is legal.
Full Disclosure: Linked products in this article point to items for sale in our shop. You'll also find helpful product recommendations at the end of the article.
CBD for sports? How does that work?
CBD comes from the same plant that produces marijuana—the cannabis plant—but CBD does not get you "high." In fact, CBD even inhibits THC's psychotropic properties, reducing the "high" and emphasizing THC's medicinal effects. This is why some people like to use THC and CBD together.
A tremendous amount of anecdotal evidence has accumulated from CBD users claiming it has helped them. However, the science behind how it helps is still unclear. Despite cannabis being used as medicine for over 4000 years, prohibition in Canada and the US up until 2018 made studying the compound difficult, if not impossible.
Fortunately, research has now resumed and we're getting a clearer picture of how CBD works. Cannabidiol is a phytocannabinoid which interacts powerfully with the human endocannabinoid system (ECS). This widespread and complicated system is responsible for regulating stress, sleep, metabolism, memory, inflammation, immunity and much more.
Leading endocannabinoid scientist Bradley E. Alger, (PhD, Harvard) explains that "…Endocannabinoids are literally a bridge between body and mind," explaining why CBD works across so many systems in our bodies.
Interestingly, the effects people experience from CBD can vary significantly. That's because each individual's endocannabinoid system is unique and also because CBD is biphasic. This means CBD can cause completely different effects depending on dosage. For example, a small dose might make you more alert, but a large dose might make you sleepy. So be aware, different effects are possible for different conditions with different doses.
The reason why that happens still isn't quite clear. That's why much more research is necessary.
Is CBD legal for athletes?
This is one of the first questions people who are serious about using CBD for sports asks. The short answer: Yes
The World Anti-Doping Agency (WADA) removed CBD from the list of prohibited substances in 2018. Only CBD was removed though, not THC. WADA has become a bit more lenient with THC recently though, raising the urinary threshold to 150 nanograms per milliliter. WADA spokesperson Ben Nichols was quoted in USA Today article explaining the decision, "The new threshold level is an attempt to ensure that in-competition use is detected and not use during the days and weeks before competition."
CBD For Sports: Fact or Fiction?
There are quite a few misconceptions about CBD, let's quickly review the basics:
Fiction: CBD will get you high
Since CBD is extracted from the same plant as marijuana, there is a lot of fear that consuming CBD can lead to having THC in your system. Some also fear that CBD itself will get you high, but it's simply not possible. CBD does not get you high. One thing to be aware of, however, is that "full spectrum" CBD oils can contain up to 0.3% THC—high enough to appear in drug tests. For those concerned about having THC in their systems, it is possible to buy THC-free CBD isolate.
Fiction: All CBD is created equal
As CBD is unregulated, there's quite a disparity in the quality and potency of different products. Often, products are marketed as containing CBD, but contain only hemp oil. Though hemp oil is extracted from hemp plants (as CBD is), hemp oil contains but trace amounts of CBD. When buying CBD, check the label and make sure that the CBD content is listed. Reliable brands will also make 3rd-party lab results available to prove that the potency of their product has been verified.
Fiction: CBD can replace recovery
Though using CBD for sports reduces inflammation and enhances recovery, it certainly isn't a substitute for it. For those trying to increase strength and stamina, there is no replacing a healthy diet and good sleeping habits. Muscle fibers break and are rebuilt to be stronger. You can't neglect nutrients and healthy sleep because using CBD alone isn't sufficient. CBD can only supplement a strong recovery game and improve it.
Fact: CBD reduces muscle soreness
CBD is a powerful anti-inflammatory and can help regulate the perception of pain. Researchers found that CBD targets alpha-3 glycine receptors to suppress chronic pain and reduce inflammation. Reduced inflammation and discomfort during sleep means being less sore early in the day, making that a.m. competition less daunting. With improved sleep recovery and  relief from soreness, sticking to one's workout routine gets easier too.
Fact: CBD reduces pain
Though much more research needs to be done on humans, many animal studies bolster CBDs reputation as an effective pain reliever. For those dealing with chronic pain, CBD's greatest advantage may be it's non-addictive, non-toxic, no side-effects, no overdose qualities. According to a recent survey of over 2400 people by the The Center for Medical Cannabis Education, out of the 62 percent of people who said they use CBD to treat a medical condition, most said they use CBD to manage chronic pain, arthritis and joint pain.
Fact: CBD can improve sleep quality
A large case series review found that CBD was beneficial for sleep problems related to anxiety and increased sleep quality overall.
The key to good recovery is sleep. As recovery improves, so does performance. Progress towards achieving your health goals accelerates. In anecdotal studies, athletes consuming CBD reported greater ease going to sleep and increased sleep quality. CBD reduces anxiety and stress by regulating cortisol—a stress hormone that can disrupt non-REM sleep cycles and harm muscle tissues. When deep REM sleep is achieved, protein synthesis for building muscle tissue increases just as cortisol levels are at their minimum. The effect overall? Increased muscle gains for the athlete.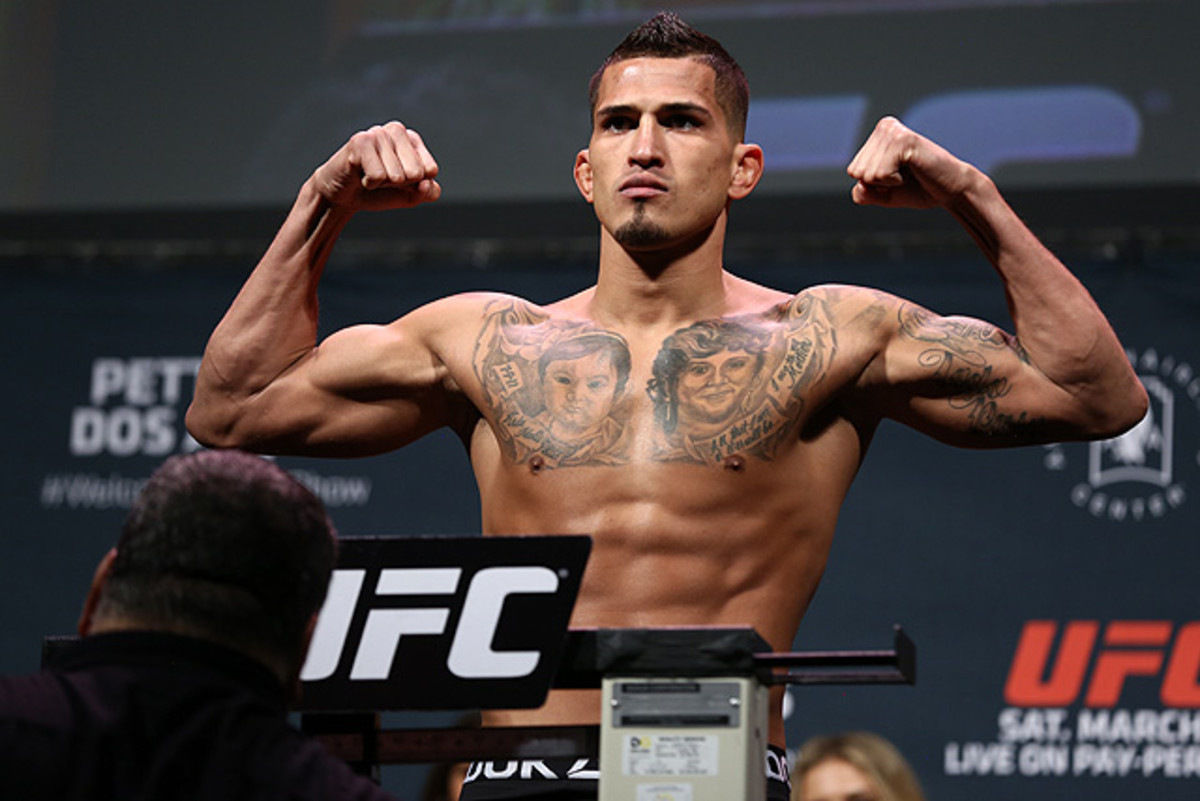 Why are top athletes using CBD?
An surprising number of top level athletes have endorsed CBD. Their ranks include the likes of former UFC Lightweight Champion Anthony Pettis, boxing legend Mike Tyson, Olympic gold-medalist Megan Rapinoe, Golden State Warriors coach Steve Kerr, pro golfers Scott McCarron and Bubba Watson. All use CBD for individual reasons, but the overall theme is the same; CBD for sports improves recovery and performance.
Megan Rapinoe, for example, said "I wanted a healthier, more natural option for pain management, sleep aid, relaxation while flying, and general recovery. I think there is still a lot of stigma around the use of CBD and cannabis in soccer," Megan added, "There needs to be greater education so athletes can make an informed decision."
Her sister, Rachael Rapinoe, chimed in as well, "As a tool, CBD has been integral in Megan's training and recovery program for the past few years," Rachael said in a press release. "She's seen the massive potential for more people to adopt CBD into their recovery regimens…"
For former gymnast Brody Shemansky, CBD use mitigated joint and muscle pain but was also instrumental to improving homeostatic balance during the most challenging parts of his life: "I used to get consistent blood tests after chemo and during my bodybuilding career. I noticed my testosterone levels, my lipid levels, and a few other metrics were always better when I was taking CBD."
"CBD is an integral part of my training and post-fight regimen expediting my body's natural healing process," said former UFC Lightweight division champion Anthony Petis. His brother Sergio added, "Rather than relying on potentially damaging anti-inflammatories like Tylenol and Advil, I have been turning to CBD and seeing incredible results with no side effects."
Similarly, another UFC great, Nate Diaz, expounded on CBD's benefits during a live UFC press event, "It helps with the healing process and inflammation, stuff like that. So you want to get these for before and after the fights, training. It'll make your life a better place."
For Nicole Loher, a triathlete, Adidas ambassador, and all-around fitness guru, CBD was most beneficial in its topical form, "I gave the topical salve a go on my knees—a pretty common trouble spot for me after a long run due to tendonitis. I felt a "relief" sensation almost immediately and for hours after that until I went to bed."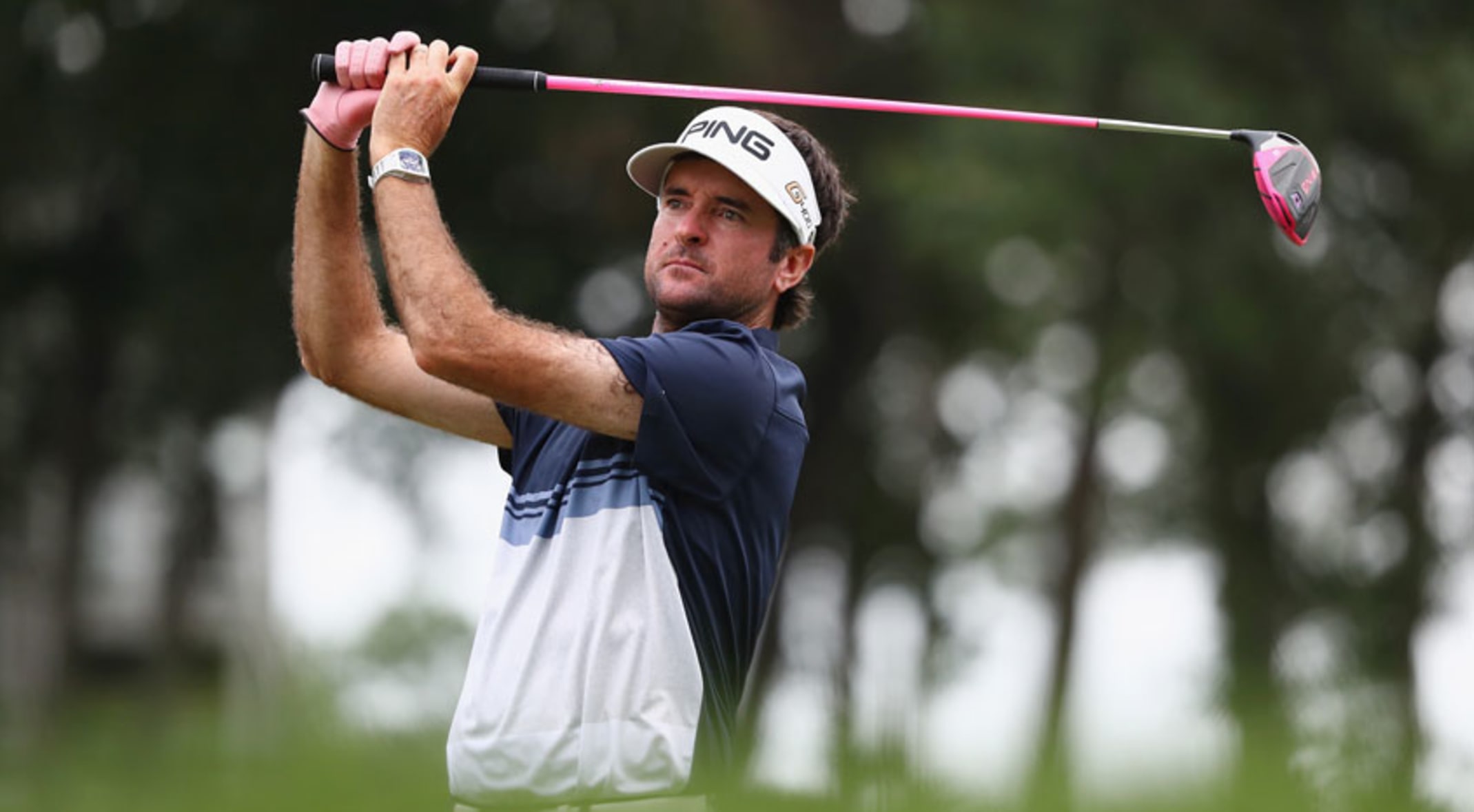 Even golfers have gotten in on the action. PGA Tour Champions player Scott McCarron noted how CBD "…helps my mind stay focused and my body recover, so I can always play my best. Most people don't realize the incredible level of mental stress and anxiety that comes with pro golf. In order to continue playing and performing at the highest level, I need to take care of the one body I have."
He told ESPN, "I measure my sleep with a device called WHOOP," McCarron said. "That's a sleep and strain device. Major League Baseball, NFL and Olympic athletes use the device. For the first time in about two years that I'd been wearing the device, I was taking the CBD oil, started on Monday and had sleep in the green, which is fantastic sleep, for seven days straight the first time I took this CBD oil at night to help me sleep."
McCarron is far from alone, plenty other big names on the PGA tour have begun using CBD. In fact, Phil Mickelson, Bubba Watson, Brandt Jobe, Charley Hoffman and Morgan Hoffmann have all signed sponsorship agreements with various CBD companies. They're just a few of the pro-golfers turning to CBD to improve their game.
Overall, the main reasons to use CBD for sports are:
1. To alleviate chronic pain
Using CBD products like CBD oil, softgels, topical creams, and epsom salts to treat aches and pains from chronic conditions and injury.
2. As an ibuprofen alternative
Ibuprofen or Advil are the go-to pain and inflammation killers for most competitive athletes. But with the side-effects of over the counter Non-Steroidal-Anti-Inflammatory-Drugs (NSAIDS) including upset stomach, nausea, vomiting, headache, diarrhea, constipation, dizziness, not to mention the long-term damage it can do to your kidneys, CBD is being touted as more natural form of relief.
3. To improve recovery
Studies have shown CBD to be a powerful anti-inflammatory which can also help with sleep issues. Taken together, these factors accelerate the recuperation process.
4. To reduce game-day stress
In the case of anxiety, studies involving people, not animals, are beginning to appear and the results are promising. In 2019 Remedy Review conducted a survey of over 1,000 people to see how people scored CBD versus treatment with pharmaceutical drugs for anxiety. 64% of those in the study reported CBD to be "extremely effective." Read more about CBD for anxiety.
5. To perform better
Here the science is especially thin. There are no studies out there yet proving that CBD will improve your performance, strength and stamina directly. Currently, the only evidence we have CBD works is anecdotal, coming from the athletes themselves—but there's no shortage of that:
"As a 14-year professional athlete that has had a dozen surgeries, many broken bones, and north of 20 concussions, it's better than the alternative," retired NHL enforcer Ryan VandenBussche told Men's Health. "As athletes, we were given opiates by our team doctors. Looking back after years gone by, I'm surprised I'm still alive."
How do I use CBD?
There's a dizzying amount of variety on the market now. There are CBD epsom salts, bath bombs, topical balms, edibles, tinctures and more. If you're going to try CBD for sports, the rule of thumb is "start low, go slow." There's no prescribed dosage for CBD, and since it acts differently on different people according to their condition, weight, body chemistry and other factors, finding the right dose usually involves a little experimentation.
We highly recommended that you keep a daily journal of your CBD doses and experiences. Start with a low dose and increase the dosage by around 5mg every few days. Record the effects and dosage daily. After a month you'll be able to look back and find the "sweet spot" where you felt CBD was most effective.
It's important to note that CBD can interfere with your body's ability to metabolize drugs. If you are taking any medications, it's important to discuss your interest in CBD with a doctor or licensed health practitioner.
For more information on dosage guidelines see our article How Do I Use CBD? What's the Proper Dose for Optimal Health?
A few guidelines for purchasing CBD
Do your research. Many products don't contain the stated amount of CBD. When purchasing CBD, ask to see the lab results proving the contents are as they state.
Cheaper isn't always better. "Good CBD is expensive," says  Mark Wallace, MD, a professor of anesthesiology at the University of California San Diego. "CBD manufacturers have to do a lot of extraction to get CBD oil from hemp plants, and while they're getting more efficient at that process, it's time-consuming and expensive." That's why quality CBD can cost more than $100 for a 1-ounce bottle of oil.
A few more tips for buying CBD:
buy from health-minded sources – no gas stations,
read labels carefully; hemp oil isn't CBD oil for example,
avoid products sourced from hemp seed or stalks,
look for products that have information for reporting negative effects and
look for lab-tested products.
CBD Oil Direct product recommendations:
For gummies, we recommend Sisters CBD gummies. Some of the best natural therapeutics on the market. Made with the highest quality CBD the Canadian West Coast has to offer, these come in potent 20mg per gummy doses, for smooth gradual release and longer-lasting effects. Vegan options available.
For pain sticks and pain relief topicals we recommend Delush "Liger Balm" pain stick and Nimbus Hemp Co's The Good Budda 500mg Pain Relief Balm. Robust dosage and high quality ingredients in both bolster their effectiveness.
CBD Oil Direct offers some of the highest quality CBD oil in Canada. For Full Spectrum CBD Oil we recommend Natural Botanicals Full Spectrum CBD Oil. Natural Botanicals also produces THC-free CBD Oil for anyone concerned with having any THC in their system.
For Sleep, we recommend SleeBD Melatonin + CBD capsules. Premium herbal sleep aids infused with melatonin, chamomile, valerian root and vitamin B6 to promote deep, tranquil sleep.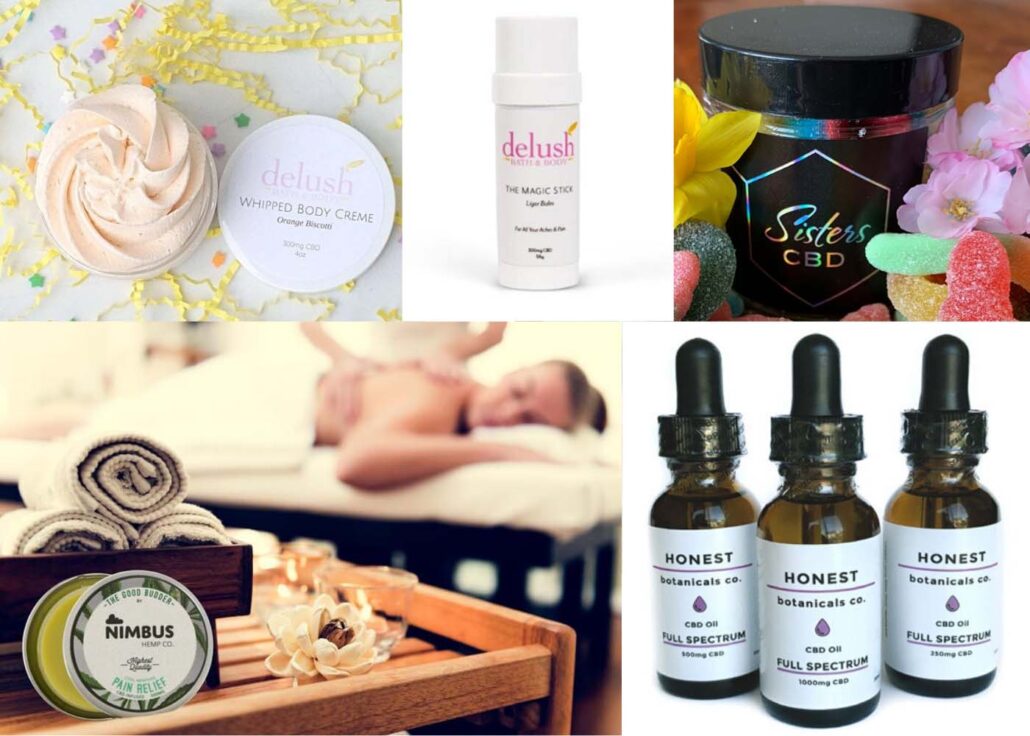 Other resources:
Canada's Dani Gordon specializes in Cannabis medicine. Her YouTube channel is highly informative for those seeking education about the benefits of CBD oil in Canada.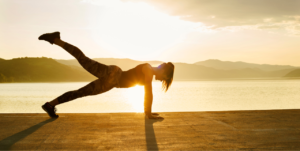 CBD and exercise are two topics that have gained significant attention in recent years. CBD, short for cannabidiol, is a natural compound derived
read more
Read More »
Disclaimer
This information does not constitute medical advice and it should not be relied upon as such. Consult with your doctor before modifying your regular medical regime. Our websites content is provided as a service; all content is solely for informational purpose only and is intended to facilitate communication between you and your healthcare provider. We do not represent in any manner whatsoever that the content of our website contains the opinions of a healthcare professional