Are CBD gummies Canada's new favorite way to ingest CBD? They're easily one of the most enjoyable ways to get CBD in your system—especially if smoking or drops under your tongue isn't your style. CBD gummies have exploded in popularity, with a commensurate bloom in the variety of brands and products available in the market. People buy CBD gummies in Canada because they find them reasonably budget-friendly and deliciously discreet. Eat a CBD gummy in public and people will just think you're enjoying a regular ol' candy! There's a fun variety of shapes and flavours to choose from too.
Full Disclosure: This article is followed by product recommendations from trusted brands found in our shop. We hope you find them helpful!
CBD Gummies taste great!
With all the options out there, finding a dependable gummy my might be tough. So we've put together this article to give you information you can use when choosing your gummies. We'll discuss the difference between full spectrum CBD vs. isolate, how to shop for safe product, and give tips for dosage as well.
How can CBD Gummies help me?
It's all about the CBD. CBD has been shown to have a tremendous number of health benefits. The main reasons people use CBD right now are for pain, anxiety, sleep and arthritis.
Heather Jackson, CEO of cannabinoid research nonprofit Realm of Caring, described CBD as "[a] 'smart' molecule, an adaptogen, a regulator, and a modulator. CBD acts in a comprehensive and dynamic fashion, depending on the situation and location in the brain or body."
Generally speaking, CBD acts to promote homeostasis—a state of balance in your body systems that promotes optimal health. CBD can multitask: reducing inflammation, decreasing blood pressure when too high, and "killing" cancer cells through various apoptotic and anti-angiogenic mechanisms. CBD works by acting on the human endocannabinoid system, a body-wide system that regulates a mind-boggling number of factors including stress, sleep, metabolism, memory, inflammation, immunity and more.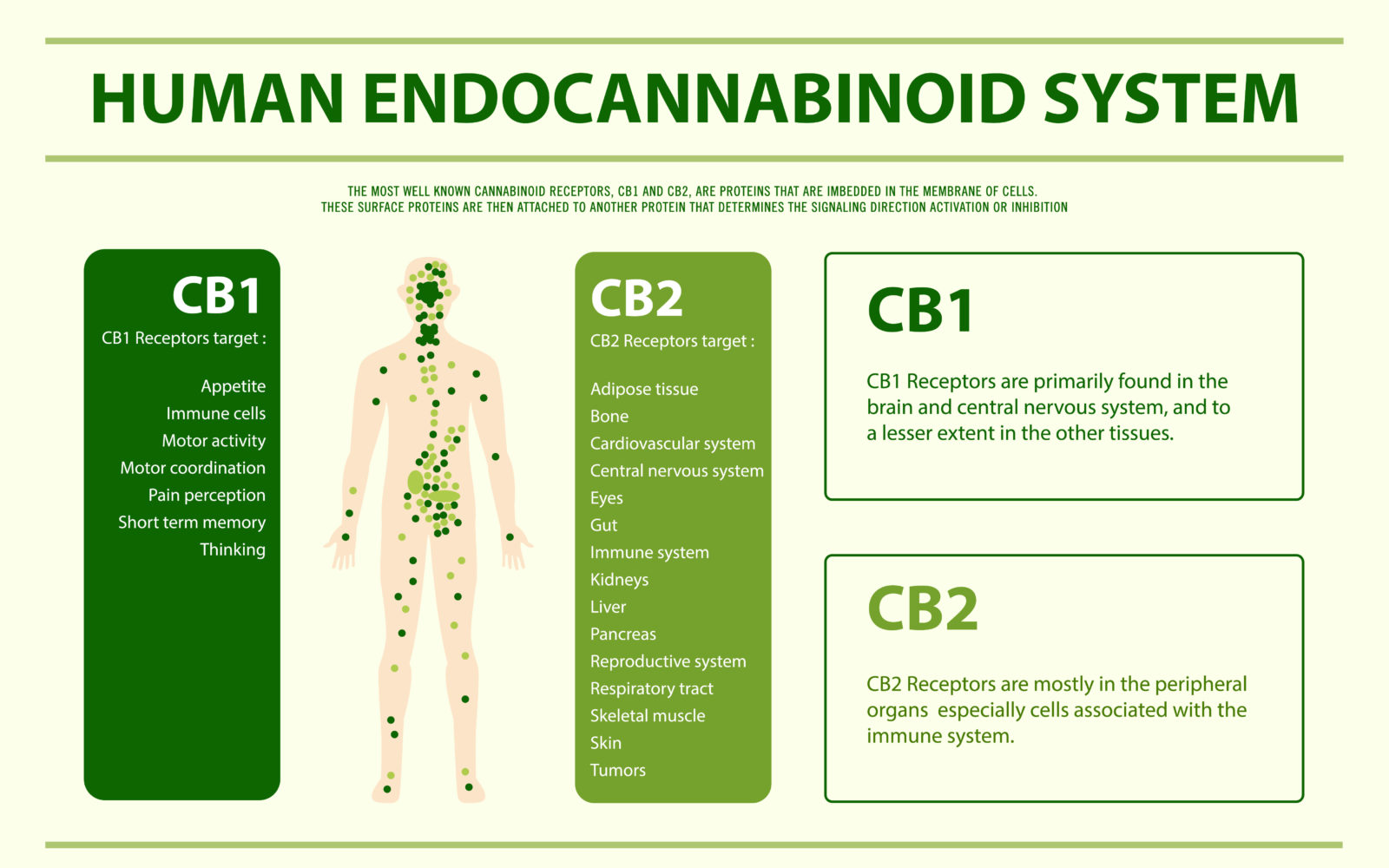 According to leading endocannabinoid scientist Bradley E. Alger, (PhD, Harvard) "…Endocannabinoids are literally a bridge between body and mind," which explains how CBD manages to affect such a broad number of systems in our bodies. The list of therapeutic applications and benefits almost seems to grow by the day.
Though not medically proven, here's a list of benefits people have reported experiencing when using CBD:
Alleviates multiple sclerosis
Alleviates symptoms of eczema and psoriasis
Alleviates symptoms of epilepsy
Can calm childhood epilepsy
Can help in the treatment of anorexia
Combats stress
Decreases incidence of diabetes
Encourages restful sleep
Fights multi-drug resistant bacteria
Helps regulate sebum production
Helps treat seizures and neurological disorders
Increases appetite
Helps in the treatment of panic disorders, obsessive-compulsive disorder, social anxiety disorder, and post-traumatic stress disorder
Possesses anti-tumor properties
Produces antipsychotic effects
Promotes cardiovascular health
Promotes healthy weight
Reduces acne
Reduces anxiety
Reduces oxidative stress
Improves mood and reduces depression
Relieves nausea
Relieves pain and inflammation – including chronic and neuralgic pain
Why do so many people like CBD gummies in Canada?
For the most part, the reasons are:
They are discreet.
They are tasty.
They make it fairly easy to control your dose.
Most brands will offer CBD gummies in a variety potencies. They can be anywhere from a few mg of CBD per candy to 25 or 30, or sometimes a more unwieldy number like 7.25mg. In any case, it's pretty easy to cut a gummy bear in half to halve your dose, or to take 2 or 3 to increase it.
Beyond that, the discretion afforded by popping what looks like simple candy in your mouth is an appealing feature to many. For others it's the familiar taste and texture of gummy candies that they like. Another feature some people enjoy is the fact that gummies release CBD a bit more slowly into your system as it has to work its way through your digestive tract.
Things to watch out for:
Gummy dosage in strange increments (EG 7.25mg) that make it difficult to calculate dose, especially for beginners.
Quality of ingredients. Are there artificial colors? Are the ingredients natural? Are there preservatives? Are the ingredients organic?
How are they sweetened? Refined sugar? Fruit juices? Cane sugar? Salvia? Refined sugar is a powerful oxidizer—highly undesirable when looking for a health product. Fruit juices are more natural, but may increase the calorie count.
Is It Safe to Take CBD Gummies in Canada?
CBD gummies, like pretty much all CBD products, are considered safe in general. Side effects are only felt at very large doses, and are usually very minor. Additionally, CBD is non-toxic and non-addictive.
Be aware that you can build up a tolerance to CBD. To remain effective over time, your dose of CBD may need to increase over time. A 2011 review found that CBD is well tolerated in humans even at dosages as high as 1500mg per day. Important note: CBD can interfere with other medications. If you are on any prescription medications, talk to your doctor first before trying CBD.
Here's a list of the most common CBD side effects:
Appetite change
CBD gummies may reduce your appetite to some extent.
Dry mouth
Most CBD products make you thirsty and give you mild dry mouth. This happens because cannabinoids in your gummies interact with endocannabinoid system receptors in your mouth. Gummies with more sugar or high fructose corn syrup might alleviate that for some, but the most common solution is simply to drink a glass of water.
Loose bowel movement
Large doses of CBD may cause issues like upset stomach or diarrhea.
Drowsiness and fatigue. Many people take CBD to help with sleep, so for some this is actually a benefit. Generally speaking, CBD increases focus and alertness at small doses and helps increase sleep quality with higher doses. Each person responds to CBD a bit differently. Individuals new to CBD will have to experiment a little with their dosage to find the doses that produce the desired results.
Read more about CBD oil dosage
How to Choose the Best CBD Gummies
With so many brands offering such a wide variety of CBD gummies in Canada, you have to be pretty discerning when shopping. Here's what to consider when selecting product:
1. What kind of CBD do your gummies contain?
Is it Full Spectrum CBD? Broad Spectrum CBD? Or CBD Isolate? The main differences lies in that CBD confers greater benefits when working together with the full spectrum of cannabinoids, terpenes and flavonoids in the hemp plant and is a bit less effective when filtered into 99.9% pure CBD isolate. Notably, Full Spectrum CBD contains 0.3% THC and a broad spectrum of cannabinoids, terpenes and flavonoids in hemp. Broad Spectrum CBD has no THC and most of the cannabinoids, terpenes and flavonoids. CBD isolate is pure, devoid of any THC, cannabinoids, terpenes or flavonoids.
Read more about Full Spectrum CBD vs. Broad Spectrum CBD vs. CBD Isolate
2. Are the CBD gummies made with quality ingredients?
Quality CBD gummies shouldn't contain chemical solvents, preservatives or any other synthetic chemical. Stick with brands that use natural flavours and sweeteners.
3. Is the dosage easy to calculate?
Make sure the total amount of CBD is listed on the packaging, as well as the amount of CBD per gummy. If it's an easy number to add or divide, like 10mg, that'll make it easier to calculate how many gummy bears you need for your ideal dose.
4. Are products 3rd party lab-tested?
Unfortunately, many brands market CBD gummies with far less CBD in them than advertised. Go with a trusted brand recommended by someone you know who swears by the effectiveness of the product. If you're trying something new, check to see if they can show you Certificates Of Analysis that certify their potency.
Make sure certificates are up-to-date. Ask for proof their products have been tested for heavy metals, pesticides, and other contaminants to ensure you'll experience no adverse health impacts.
So how many CBD gummies should I take?
If you're new to CBD the cardinal rule is "start low, go slow." Try 1 or 2 at once at first and then add a half gummy every 4/5 days. It's good to record the effects in a journal over the course of a month so you can look back and identify the best dose for your needs.
CBD Edibles take at least 30 minutes to start to take effect and typically last for 4 or 5 hours. This can vary depending on your metabolism. If your metabolism is slower, gummies may take longer to work, but the effects can extend over a longer time.
Remember that different doses have different effects. Although CBD acts a little differently on each person's unique endocannabinoid system, generally a lower dose makes you more alert, and a higher dose is better for sleep. Some conditions respond better to different doses as well. For those taking CBD for anxiety for example, CBD dosage may be higher than for someone taking CBD to improve sleep recovery.
To learn more about CBD in general read CBD oil 101, Introduction to Cannabidiol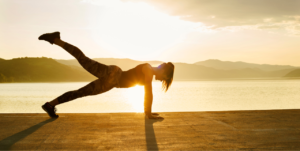 CBD and exercise are two topics that have gained significant attention in recent years. CBD, short for cannabidiol, is a natural compound derived
read more
Read More »
Disclaimer
This information does not constitute medical advice and it should not be relied upon as such. Consult with your doctor before modifying your regular medical regime. Our websites content is provided as a service; all content is solely for informational purpose only and is intended to facilitate communication between you and your healthcare provider. We do not represent in any manner whatsoever that the content of our website contains the opinions of a healthcare professional