Can I find quality CBD oil near me? With online dispensaries offering reliable CBD products from some of the most respected brands in Canada, it's never been easier! CBD is emerging as a wonderful natural medicine that helps with a whole host of ailments. Millions around the globe are turning to CBD to improve their quality of life, and thanks to online companies of repute, they are getting the CBD products they want delivered right to their doorstep.
When shopping for CBD there are a few things everyone should be asking themselves. A short list of CBD shopping best practices would include:
✘ DON'T trust brands that don't provide 3rd party test results. A 2017 JAMA study found that of 84 CBD products purchased online, 43% had more CBD than indicated, 26% had less, and some contained THC. When purchasing CBD, ask to see lab results so you can be sure that you are getting what's stated on the bottle.
✘ DON'T go for the cheapest product. "Good CBD is expensive," says Dr. Mark Wallace, a professor of anesthesiology at the University of California San Diego. "CBD manufacturers have to do a lot of extraction to get CBD oil from hemp plants, and while they're getting more efficient at that process, it's time-consuming and expensive." This is why quality CBD oil generally costs more than $100 for a 1-ounce bottle.
✘ DON'T start with a high dose. No matter if your prefer CBD edibles or oils or vapes or something else, the rule of thumb is "start low, go slow." There's are no agreed-upon dosages for CBD that doctors can prescribe. CBD acts differently on different people according to their condition, weight, body chemistry and other factors. Therefore, finding the right dose for you usually involves a little experimentation. Read more about proper CBD use and dosage.
A few more handy tips for buying CBD:
buy from health-minded sources – no gas stations,
read labels carefully; hemp oil isn't CBD oil for example,
avoid products sourced from hemp seed or stalks,
look for products that have information for reporting negative effects and
look for lab-tested products.
Check the company's Google ratings – can't fake those!
Trust. Convenience. Quality

What's the easiest way to shop for CBD oil near me?
Don't want to wait in line at your local dispensary? Tired of service people that don't know much about products or CBD in general? Incorporating CBD into your routine should be easy. At CBD Oil Direct, we want to be the ultimate aid in helping you live a life of health and wellness. That's why we are so passionate about offering a broad selection of the highest quality CBD products in Canada and the very best service too. All our products have been 3rd party lab-tested so you know you are getting a safe and reliable product. With our total dedication to 5-star service (check our Google reviews!) and fast 2-day Xpresspost shipping, you'll never find an easier way to shop for the quality products you need.
We offer almost every kind of product under the sun! Our product categories include CBD tinctures, CBD-infused bath & body products, CBD for dogs and pets, CBD edibles, CBD concentrates, CBD vapes and more! You shop with confidence when you shop with CBD Oil Direct. We guarantee delivery and we're the only online dispensary for CBD in Canada that offers a 110% money-back satisfaction guarantee. Look at our prices, if they're not the best on the web—we'll match them!
CBD's popularity is skyrocketing. Numerous studies already indicate that CBD has tremendous potential in helping manage a vast number of conditions, but soon medical science will give us more detailed understanding of how cannabinoids work. According to ClinicalTrials.gov, a US database of accredited clinical trials worldwide, at least 150 trials testing CBD are currently in progress. The focus of these studies is to test CBD as a treatment for a wide variety of health conditions, including autism, alcoholism, skin conditions and schizophrenia.
Up until now, much of the reason CBD's profile has risen comes down to massive, positive word-of-mouth. What propelled this groundswell of positive reviews and recommendations? Here are the 3  main reasons:
Safety. A worryingly large number of OTC and prescription drugs come with side effects that range from the unpleasant to the downright dangerous. CBD, on the other hand, is non-toxic and non-addictive. There is no chance of addiction or overdose. CBD's few known side effects are very mild. When used to treat conditions like arthritis and anxiety, CBD has been shown to offer a similar amount of relief as OTC and prescription drugs.
Functionality. Unlike CBD's cousin cannabinoid THC, CBD does not get you "high." That makes it ideal for anyone who needs effective relief from their condition while still being able to execute tasks like driving or managing a business.
Word of mouth. Don't take our word for it, there are hundreds and thousands of testimonials online from people who have experienced  CBD. Additionally, there's also plentiful anecdotal evidence coming from doctors supervising their patients' CBD use and receiving positive feedback.
How does CBD actually work?
When we say "work" we should be very careful not too overstate CBD's effectiveness. CBD isn't a total cure for anything. Consumers should be aware that there are misleading companies out there marketing CBD as a miracle cure, but the truth isn't quite so dramatic. In Canada, CBD oil is gaining a strong reputation as an alternative therapy to drugs for managing numerous chronic conditions. In most cases, CBD has been found to improve quality of life—and greatly reduce the impact of chronic conditions.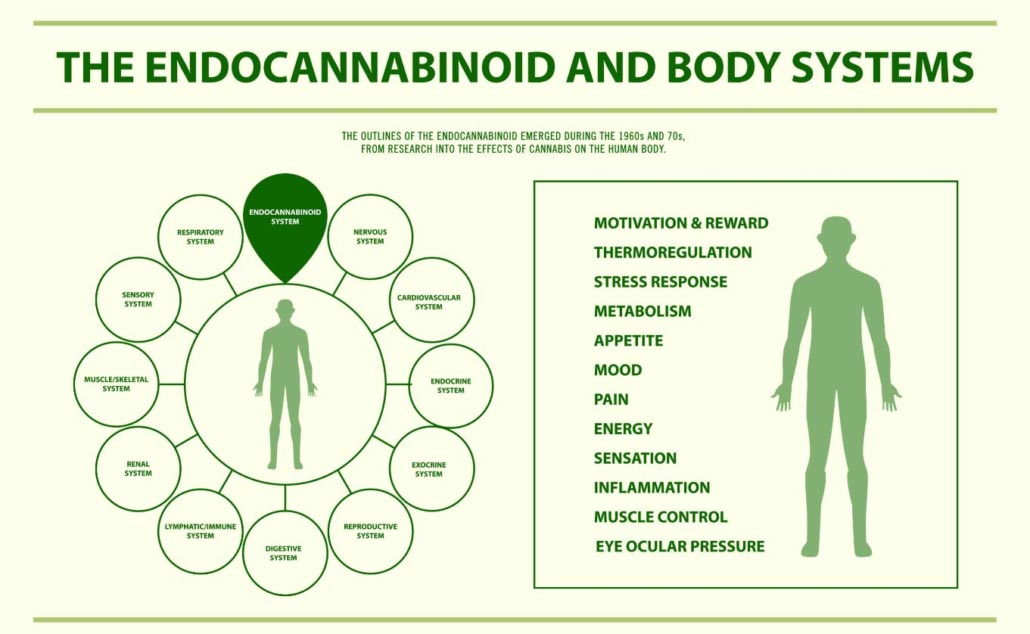 As to the question, "How does CBD actually work?" the answer lies in how CBD interacts with the human endocannabinoid system (ECS). The ECS is a highly complex system that is distributed throughout our bodies and affects a great number of our physical/mental/emotional processes. To regulate these processes, compounds called endocannabinoids flow through the ECS to affect metabolism, memory, inflammation, stress, sleep, immunity and more. As leading endocannabinoid scientist Bradley E. Alger, (PhD, Harvard) puts it: "…Endocannabinoids are literally a bridge between body and mind."
CBD is a phytocannabinoid—meaning a cannabinoid that comes from plants—and mimicks our own endogenously-created endocannabinoids. CBD can either bind to or obstruct various receptors in our bodies and help regulate functions in a variety of ways.  Once you realize how many bodily functions the ECS is involved with, it's easier to understand why it is that phytocannabinoids like CBD and THC have such far-reaching effects.
Medical science already shows CBD to have powerful neuroprotectant, anti-inflammatory and anti-anxiety properties. CBD is now used to treat the ailments below and more:
Pain and inflammation
PTSD and anxiety
Crohn's disease
Seizures
Depression
Multiple sclerosis
Epilepsy and seizure disorders
Acne, skin dryness, rosacea, and eczema
Nausea
Opioid withdrawal
Migraines
Psychosis / mental disorders
Inflammatory bowel disease
PMS cramps
Endometriosis
To learn more about CBD, see our article CBD 101.
Nobody matches our 5-star service. We offer:
The web's best Satisfaction Guarantee: the only 110% money-back guarantee of any online shop selling CBD in Canada.
Total Security: every transactions encrypted using industry-leading SSL encryption
FAST 2-day shipping and parcel tracking with Canada Post Xpresspost
5-star customer service always! We love helping customers! Plus we're the only online dispensary selling CBD in Canada that offers fully bi-lingual service by phone and email!
The lowest prices for buying CBD online in Canada, we aim to provide you with the best prices on the web. Found a better price? Just show us, we'll beat it!
Vastly Superior Selection! We have the variety and choice regular dispensaries cannot provide!
Total Satisfaction. Nobody does this better! The only 110% money back guarantee you'll find in our industry!
---
Give us a try and use the code
WELCOME20 
and get 20% off your first order
---
Your local dispensary doesn't offer all this!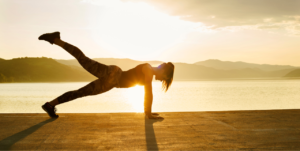 CBD and exercise are two topics that have gained significant attention in recent years. CBD, short for cannabidiol, is a natural compound derived
read more
Read More »
Additional resources:
Read more about CBD, what we know and what we don't, from Harvard Medical School.
Find out about advances in cannabinoid research from Raphael Mechoulam at the Hebrew University of Jerusalem.
Canada's Dani Gordon specializes in Cannabis medicine. Her YouTube channel is highly informative for those seeking education about the benefits of CBD oil in Canada.
Learn the ins and outs of CBD and its effects on pain, anxiety, sleep, women's health and skin issues in our article CBD 101