Who said your CBD routine had to be boring? CBD oil can be blended into any number of foods and make eating even more enjoyable! Not only is it tasty, it's medicinal too ! CBD-infused pesto can be a fantastic way to get some CBD into your food, it's a versatile sauce that can be used in a good number of ways. You can butter your toast with it first thing in the morning, add it to a green shake, toss it on steamed veggies, use as an ingredient to salad dressing—it obviously goes great with chicken and pasta! Would you believe some people pesto on their grill cheese? Pesto wraps, even pesto ice creams are a possibility!
Moving along… The recipe below yields 3 cups of pesto infused with around 1000mg of CBD.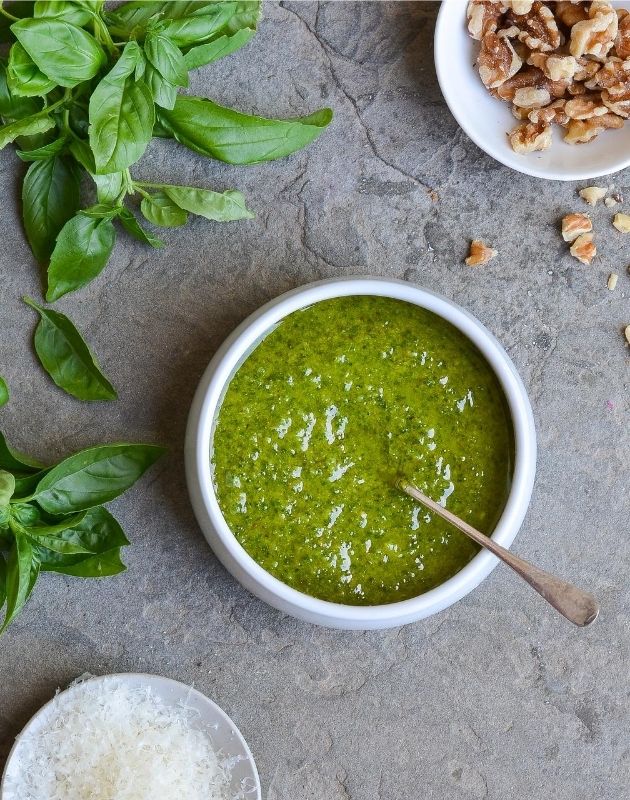 When blending CBD oil into food, there's no way to determine exactly how much you're getting, but here are some approximate numbers:
1 cup of pesto = 300-350mg of CBD
½ cup of pesto = 140-170mg of CBD
1 tablespoon of pesto = 15-25mg of CBD
1 teaspoon of pesto = 5-10mg of CBD
CBD-Infused Pesto Ingredients:
1 gram of 99% CBD Isolate or 1000mg CBD oil (30ml bottle)
4 cups chopped green garlic
4 cups spinach leaves
1 ½ cup chopped nuts; your choice of pine nuts, walnuts, almonds, pecans or pepitas…
1 cup shredded or grated Parmesan cheese or Romano cheese
1 cup Olive Oil
1 teaspoon salt
½ teaspoon black pepper
Directions:
Mix your CBD oil or 1 gram of 99% CBD isolate into the olive oil.
In your food processor, pulse the green garlic, spinach, walnuts and cheese in a food processor in 5-10 second intervals about 10 times, until everything is finely chopped.
With everything still in your food processor, add your CBD-infused olive oil and mix gently with a wooden spoon. Then process for 10-15 more seconds until everything is well blended.
Add the salt and pepper to the ingredients in the food processor and pulse again until everything is richly blended.
Transfer your CBD-infused pesto to a jar, add a little drizzle of olive oil on top and store or serve.
Classic Uses for CBD-Infused Basil Pesto
You can serve pesto on:
Pasta: In general, the ideal pastas for this sauce are thin spaghetti or angel hair, twisted shapes like fusilli, and bow-ties.
Zucchini noodles
Pizza
Sandwiches
Or try a little experimentation. What do you think could benefit from a jolt of fresh basil sauce?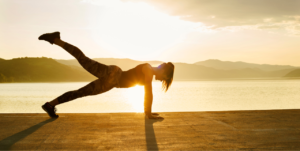 CBD and exercise are two topics that have gained significant attention in recent years. CBD, short for cannabidiol, is a natural compound derived
read more
Read More »