As the popularity of CBD explodes and news of its many benefits spreads, one of the most rapidly growing categories of CBD products is CBD topicals. This category includes a bewildering amount of new products including CBD creams, lotions, ointments and balms meant to do everything from reduce muscle and joint pain, to taming inflammation to treating eczema. But the question consumers need to be asking themselves first is, "does this stuff really work? And, if so, how?"
How Do CBD Topicals Work?
Unless purposely formulated to be trans-dermal and meant to deliver CBD directly to the bloodstream, topical CBD lotions are used to target the endocannabinoid receptors in your skin directly where the lotion is applied. When taking CBD orally, much of the CBD that gets to the digestive system is filtered out in a biological process called "first pass metabolism" which breaks down chemical compounds before they have a chance to be circulated through the bloodstream. From there, what little CBD makes it through our metabolic filters is distributed broadly throughout the body. With topical CBD, the CBD bypasses first-pass metabolism. None is filtered out before arriving at the endocannabinoid receptor sites in your skin and generally stays in the application area.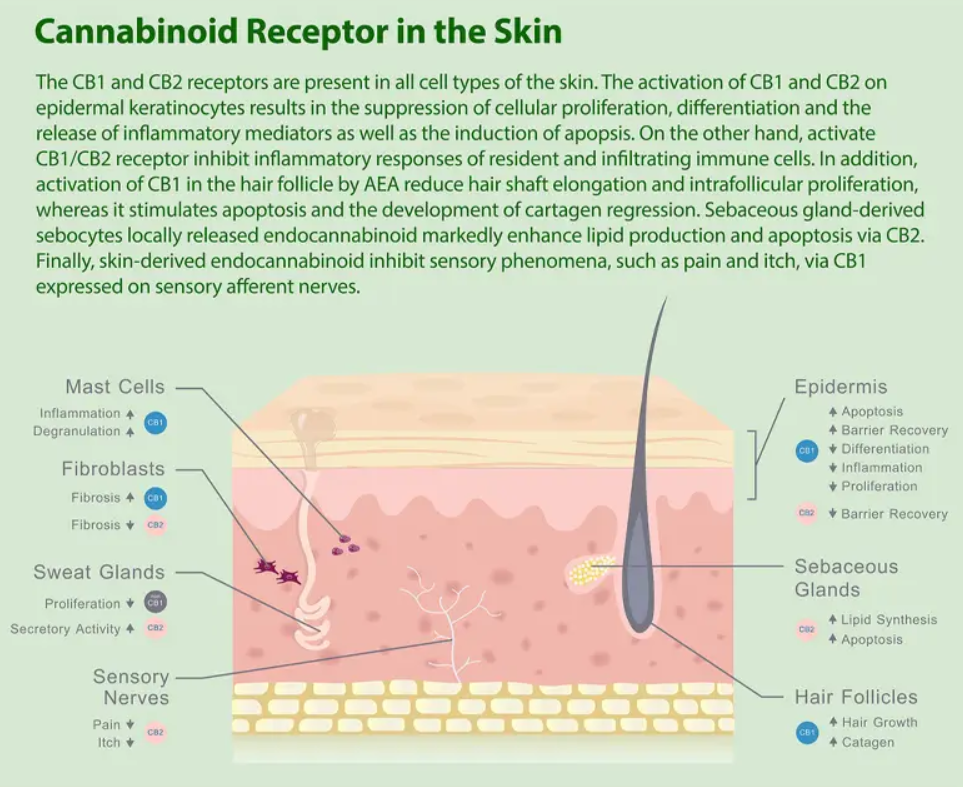 The trick is that human skin is meant to protect us from the environment and isn't very permeable. Human skin doesn't absorb cannabinoids very efficiently, which means that when you apply a balm or lotion, you'll want something fairly potent—and then you'll want to apply it liberally. CBD can permeate the skin through your pores, but it may be a bit of a pricey proposition getting an effective amount of CBD into the desired area.
As Dr. Cheryl Bugailiskis, MD, a board-certified pediatrician and cannabis specialist explained in an interview with Bustle, "the skin is the largest organ and our body's first line of defense against unwanted organisms. As such, this protective layer has the highest amount and concentration of what are called cannabinoid receptors. Cannabinoid receptors are located throughout the body as a part of our endocannabinoid system — a checks-and-balance matrix, which regulates a number of critical bodily functions and responses such as stress, pain, appetite, inflammation, sleep, immunity and even processes like how much or how little oil our skin produces."
Those more familiar with CBD understand that cannabidiol (CBD) is a "phytocannabinoid" which means a cannabinoid from a plant. Cannabidiol can mimic the cannabinoids our own bodies produce called "endocannabinoids" and affect CB1 and CB2 receptors that are part of the human endocannabinoid system (ECS). By interacting with endocannabinoid receptors in skin tissue, CBD can help "to better regulate pain, inflammation, bacteria, lipid production (which can lead to acne), the release of histamine as well as skin cell proliferation (which causes psoriasis)," Dr. Bugailiskis explains.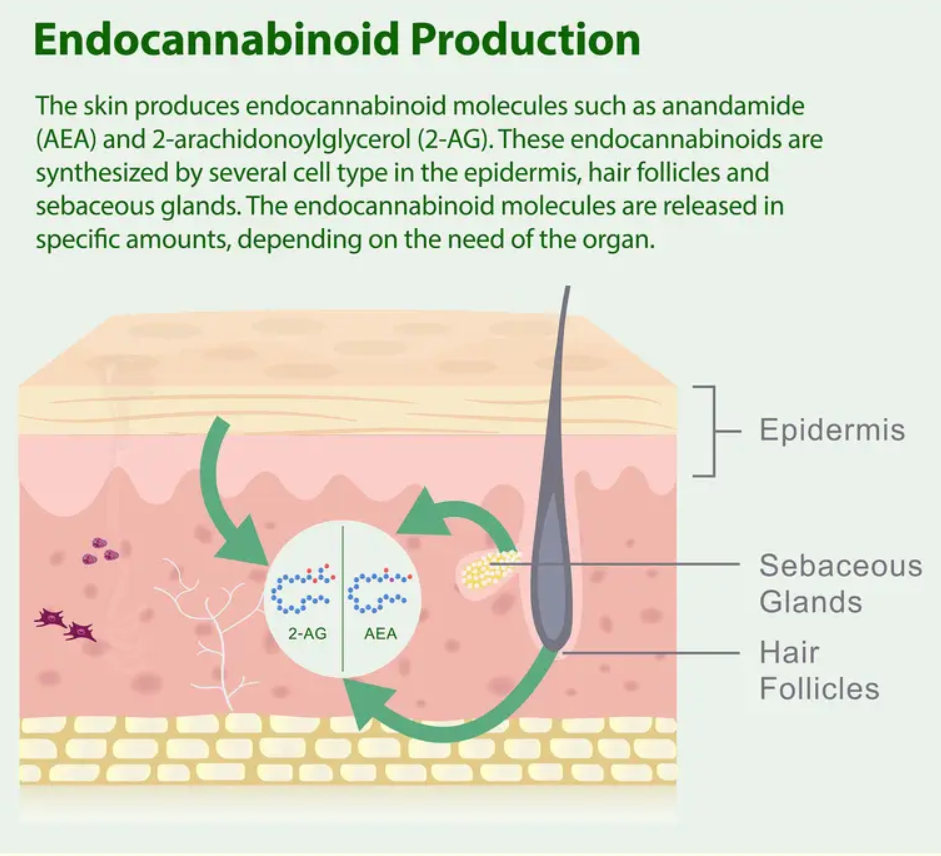 CBD is now known to be a powerful anti-inflammatory, but it is also a potent anti-oxidant. Though more research is necessary, there are a few studies now that indicate CBD could be effective in helping with psoriasis, may help calm irritated skin and reduce redness, help to protect skin against the ageing process and external stress factors, and might be a pretty good way to combat acne.
Currently, very little research involving humans and topical CBD have been conducted and most studies are done on animals.
In a study published in 2016 in the European Journal of Pain, researchers attempted to assess the impact of topical CBD on arthritis in rats.  Two groups of rats received a gel that contained either 10 percent CBD or 1 percent CBD on four consecutive days.
Researchers then measured inflammation in each rat's knee joint, the concentration of CBD that made it into their bloodstream, and their pain-related behaviors. What they found was that rats given the two highest doses of CBD showed significantly lower levels of inflammation and scored lower for pain behaviors compared to the rats receiving the 1 percent CBD gel.
You can get more in-depth info about CBD for skin in our article about CBD for beauty and skin health.
Is there a difference between CBD Oil and Hemp Oil?
Something that sometimes confuses consumers is the distinction between Hemp Oil and CBD Oil. Some companies might market plain hemp oil as CBD oil so that they can charge more. Others will market CBD oil as hemp oil in order to get around advertising restrictions on social media.
Hemp seed oil is great for your skin. It's been used for skin care for centuries. However hemp seed oil contains quite literally zero CBD. It's simply the oil that is pressed from the seeds of the hemp plant. Hemp seed oil does boast numerous benefits though, it is moisturizing and nourishing to the skin, full of fatty acids, omega 3 and omega 6, as well as antioxidants. As Joshua Zeichner, MD, director of cosmetic and clinical research in dermatology at Mount Sinai Hospital in New York City explains "Hemp seed oil is rich in fatty acids, which help hydrate and soothe inflamed skin and may even control skin oil production that can help treat acne."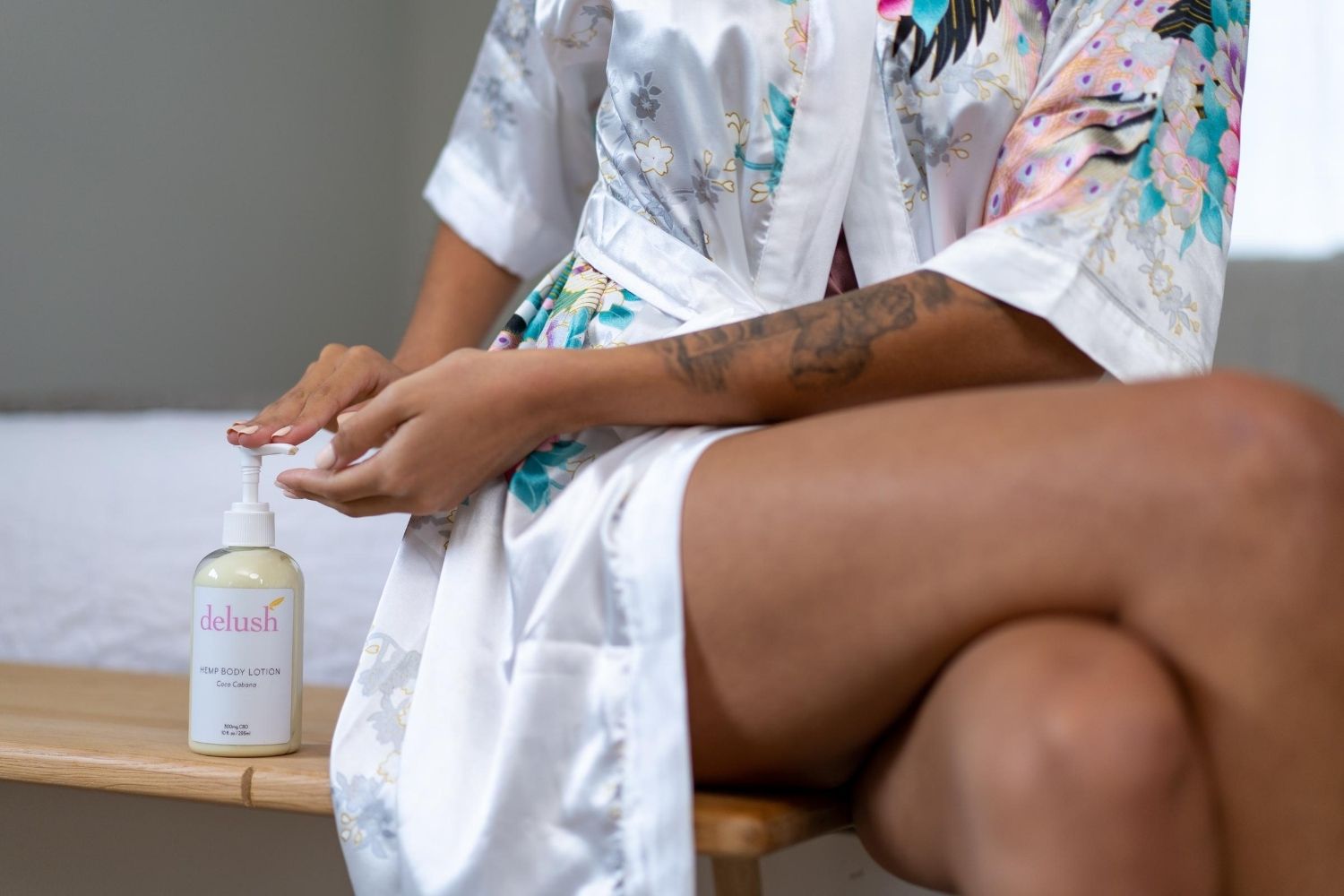 In addition, hemp seed oil won't clog your pores like olive oil and coconut oil, and it tends to work equally well on all skin types.
However, there is no CBD in hemp seed oil. A CBD topical is typically much thicker and more viscous in its consistency. If you want to enjoy the full anti-inflammatory, anti-oxidant and analgesic effects of CBD, you'll want to make sure that the CBD topical you are purchasing has a nice strong dose of CBD in it.
Helpful tips for shopping for topical CBD creams
"A quality and effective CBD skin care product will feature full- or broad-spectrum CBD that has been organically cultivated (meaning free of pesticides and herbicides) and third-party lab tested (which ensures that the potency and purity listed on the label is in fact what the product contains)," Dr. Bugailiskis explains. Here are a few guidelines when shopping for CBD topicals.
Ask for COAs (Certificates of Analysis) that prove products have the stated amount of CBD in them.
Read the label carefully and make sure you are not buying mere hemp seed oil if you are looking for CBD oil.
Avoid unhealthy ingredients such as: formaldehyde, parabens, phthalates, propylene glycol, sulfates, or synthetic dyes.
Check product reviews from verified customers as well as Google reviews.
Look for products designed to make skin more permeable, for example products with nano-CBD or terpenes like Bisabolol.
Look for products with stronger potency as the skin won't absorb all of the CBD.
Read labels to see what other essential oils and nourishing ingredients are in the product. Many brands create products formulated with ingredients that are great for skin health.
What are the different types of CBD topicals?
CBD topicals now come in a dizzying number of varieties and aromas created to help end users tackle a wide variety of issues that affect either the skin or the joints and muscles underneath. Here's a quick overview of the general types of topicals you may come across.
CBD pain balms and sticks
As CBD has been endorsed by a number of high-profile professional athletes including former UFC Lightweight Champion Anthony Pettis, boxing legend Mike Tyson, Olympic gold-medalist Megan Rapinoe, Golden State Warriors coach Steve Kerr, pro golfers Scott McCarron and Bubba Watson to mention only a few, there's been a huge wave of innovation leading to a massive new selection of products targeting joint and muscle pain. These include pain sticks and balms whose primary purpose is to kill pain and inflammation. Many of these offer much more than just CBD and are blended with other ingredients like Arnica, Camphor oil and Eucalyptus oil among others. Many athletes absolutely swear by CBD, As UFC fighter Sergio Pettis explains, "Rather than relying on potentially damaging anti-inflammatories like Tylenol and Advil, I have been turning to CBD and seeing incredible results with no side effects." With a pain stick or roll-on, getting CBD to those hard to reach muscles and joints is easy.
CBD body lotions and butters
Although these also contain CBD, often in similar doses to those marketed for pain, the main difference with these will be formulations that include ingredients known to nourish and rejuvenate skin such as Shea Butter, Amino Acids, Avocado Oil, whipped Mango Butter and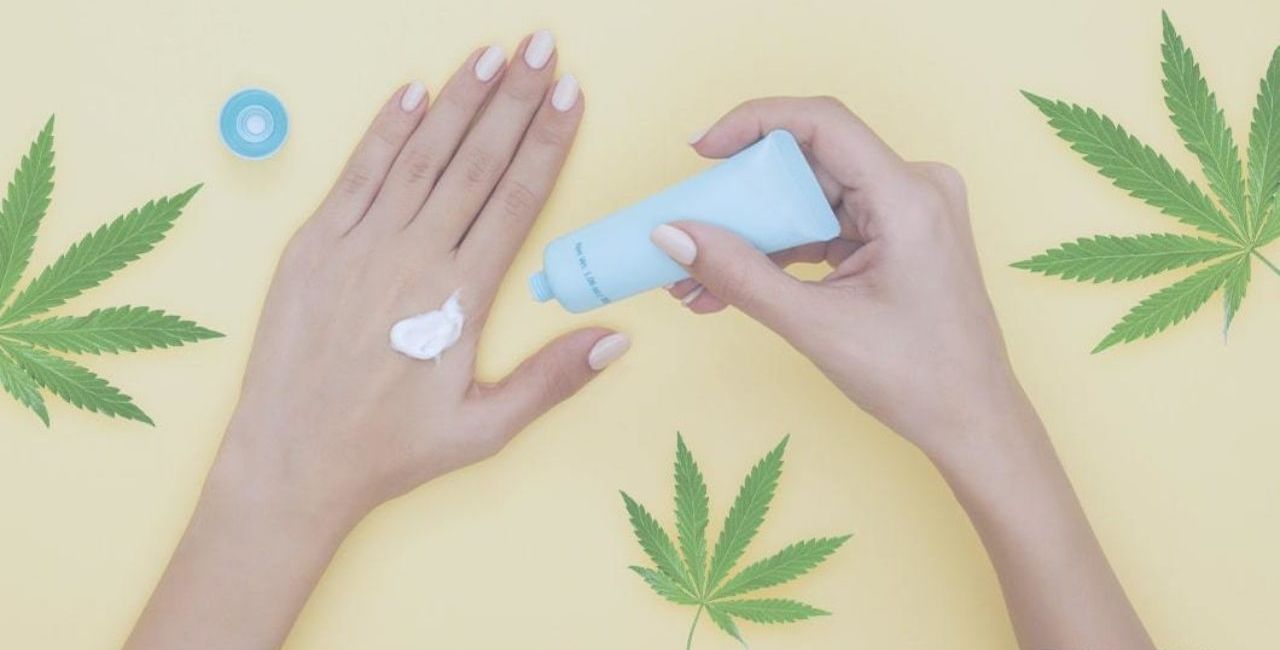 others. Combined with CBD's powerful anti-inflammatory powers, these combine to reduce the redness, itchiness, swelling and other symptoms of psoriasis, ecxema and other skin conditions.
With its powerful lipostatic and anti-proliferative qualities there are now studies that indicate that CBD is good for combating acne. Dermatologist Joshua Zeichner, MD, said that the only drugs with similar abilities are oral isotretinoin (a.k.a. Accutane), hormonal treatments (birth control pills), and spironolactone. Another big advantage of CBD is that it does not cause any of the nasty side effects that come with many of the drugs that are prescribed for skin conditions.
Topical CBD oils
Some topicals are not blended into creams, but stay suspended in a carrier oil and formulated with ingredients to penetrate deeply into the skin. Such products can be worked into the skin to target deep tissue or joint pain as well as menstrual cramps. Be very careful if you are browsing CBD products in the topical section and purchase an oil thinking you might be able to take it orally. Topical oils are often blended with unpalatable ingredients that your skin—but not your taste buds—will love such as Jojoba Oil, Lavender, Jasmine and Clary Sage essential oils. Remember that some essential oils are toxic and cannot be ingested so make sure you are clear on what you are purchasing. Don't mistake a topical oil for an edible oil.
Topical Nano CBD
Products made with "nano" CBD have gone through a process whereby CBD molecules are hit with ultrasound waves to break them from big clumps into tiny ones and then coated with an emulsifying agent. This reduces the size of clumps of CBD molecules (it doesn't reduce the size of CBD molecules themselves) enough that they become small enough to be suspended in water.
As neither CBD nor MCT oil are water-soluble, the "nano" process allows CBD to be introduced into a water-soluble formula. Not only is water-soluble CBD more readily absorbed by the skin, it also boasts a higher bio-availability—the amount that is actually absorbed by the body. Much more can penetrate your skin and make it to ECS receptor sites. Once CBD molecules have been made "nano," they are blended with ingredients you'll find in other topical products like essential oils, flower extracts and more.
All the rest
So, as it happens, this list could actually be pages long! We've barely scratched the surface! Thanks to CBD's incredible utility, it's starting to be used in everything from hair products, to hand sanitizers, to beard balms, to tattoo after care, to bath bombs, to sunscreens and a host of other products. As more studies confirm an ever-growing number of health benefits and mountains of anecdotal evidence from consumers pile up, the number of different products and the conditions they target can only increase. Consumers might have to do a little research to find what they want, but the good news is, they have more options than ever!
Other resources:
Canada's Dani Gordon specializes in Cannabis medicine. Her YouTube channel is highly informative for those seeking education about the benefits of CBD oil in Canada.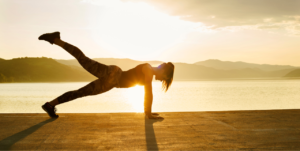 CBD and exercise are two topics that have gained significant attention in recent years. CBD, short for cannabidiol, is a natural compound derived
read more
Read More »
Disclaimer
This information does not constitute medical advice and it should not be relied upon as such. Consult with your doctor before modifying your regular medical regime. Our websites content is provided as a service; all content is solely for informational purpose only and is intended to facilitate communication between you and your healthcare provider. We do not represent in any manner whatsoever that the content of our website contains the opinions of a healthcare professional