CBD for pets in Canada is no longer a taboo topic. In fact, there's been a tremendous up-swell in interest in this topic. In this article, we look at what the science and studies are telling us so far; a few do's and don'ts; methods of calculating dosage and general guidelines for administering CBD to pets; the pros and cons of various delivery methods such as CBD oil and treats; and a short buying guide. Enjoy!
Full Disclosure: Linked products in this article point to items for sale in our shop. We hope you'll find these trusted product recommendations helpful!
Is There Any Proof CBD Oil Can Help Our Pets?
As news of CBD's health benefits multiplies, so do, it seems, its applications. In terms of people medicine, CBD is being touted as something akin to the new panacea—one that can relieve chronic pain and anxiety, prevent epileptic seizures, improve sleep,  fight cancer and more. Is it any surprise then, that so many believe CBD can also help our pets? Mammals, fish, birds, reptiles and amphibians have endocannabinoid systems too, after all. And, as it happens, something close to 74% of CBD users have pets. Increasingly, pet owners are trying CBD on their furry friends to see if they can improve their pets' quality of life.
As a result there's been a steady flow of new CBD products for pets entering the market. In jurisdictions where CBD is legal like Canada, CBD oil products for pets are getting increasingly commonplace.
And while there's no definitive scientific data on CBD's therapeutic value to pets, there's a vast pool of anecdotal evidence from dog and cat owners suggesting it can treat pain, especially neuropathic pain, as well as helping to control seizures.
According to American Kennel Club (AKC) Chief Veterinarian, Dr. Jerry Klein, CBD shows significant therapeutic potential thanks to its anti-inflammatory properties, cardiac benefits, anti-nausea effects, appetite stimulation, anti-anxiety impact and possible anti-cancer benefits, although there's no conclusive data to support that yet.
To that end, the AKC Canine Health Foundation (CHF) is now sponsoring a study, through the Colorado State University's College of Veterinary Medicine and Biomedical Sciences, that will evaluate the use of CBD in treatment-resistant epileptic dogs. The CHF hopes that this will be the first study to gain scientific data on the use of CBD in dogs with this condition.
A 2018 study published in Frontiers in Veterinary Science showed that CBD oil increased comfort and activity in the home environment for dogs with osteoarthritis. In fact, 80 percent of the dogs in the study saw significant decrease in pain and improved mobility.  
The following year a study showing CBD may help reduce the number of seizures experienced by epileptic dogs. But although these studies were well-designed and peer-reviewed, they're still small and very preliminary.
Stephanie McGrath, a Colorado State University researcher who helped the American Kennel Club conduct their study is optimistic. Veterinarians don't have a wide variety of drugs available to treat conditions like osteoarthritis and epilepsy and some of the ones that do exist often come with debilitating side effects, such as weight gain and lethargy. "If CBD works, then I think it would hit the mark of being both effective and not carrying a lot of side effects," said McGrath. "So that's kind of what we're hoping for."
McGrath and other researchers nationwide are currently conducting larger studies on CBD's effectiveness in treating osteoarthritis in dogs and cats, epilepsy in dogs and post-operative pain, but it will be a while before the results are published. Until more is known, it's best to talk to your veterinarian before buying CBD for pets.
CBD For Pets, The Do's And Don'ts
Do…
Talk to your veterinarian. They can advise you on finding quality, lab-tested products, give you an idea of dosage, and make sure CBD doesn't interfere with any other medication your pet may be on.
There are many stories of shoddy products out there. While some contain little to no CBD, others can contain ingredients that aren't listed on their labels — including THC, which is toxic to both cats and dogs.
Don't….
Give pets any kind of human CBD treats—they may be toxic to your pets! Examples of human foods we shouldn't share with our pets include:
Chocolate
Coffee
Nuts
Oils
Citrus
For a full list see here.
What's the proper dosage of CBD for my cat or dog?
While a veterinarian would be the best person to advise you, there are some easy calculations and general rules you can follow to administer healthy quantities of CBD to your pets. Here are the general guidelines for dosage potency:
Mild Dose — 0.022 mg/lb or 0.05mg/kg
Average Dose — 0.068 mg/lb or 0.15 mg/kg
Strong Dose — 0.136 mg/lb or 0.30 mg/kg
The easiest way to accurately administer CBD is to use CBD oil given through a dropper. It's quite easy to calculate the CBD per drop in a given bottle using the formula below.
The average CBD oil bottle is 30ml and there are about 600 DROPS in a bottle. (Each 1ml contains 20 drops, FYI)
Divide the total amount of CBD in your bottle by the number of drops and you'll have the amount of CBD per drop. For example:
250mg CBD ÷ 600 drops = 0.42mg per drop
If your cat or dog weighs 10 pounds, then a dose of "average" potency would be 0.68mg, or around 2 drops.
If you're using CBD oil to treat a chronic condition in your pet, here are the generally recommended dosages:
Arthritis: 0.5mg of CBD per kilogram of your pet's weight (0.5 mg/kg) twice per day
Pancreatitis: To start off, 0.1mg/kg twice daily; over time you can gradually increase it up to 0.5mg/kg twice daily
Asthma: 0.5mg/kg twice daily
Seizures: 0.5mg/kg twice daily and gradually increase. Veterinarians say it takes up to 3mg/kg for CBD to manage cats with seizures
Chronic Upper Respiratory Infections: 5mg/kg twice daily
Inflammatory Bowel Disease: 0.2mg/kg twice daily
What Happens If You Give Your Pet Too Much CBD?
If you give your pet too much CBD, you may notice that it makes them tired — while a lower dose may give them an energy/alertness boost. If you notice this side effect, there is little to nothing to worry about.
In fact, some pet owners purposely give their pets high doses of CBD to help with insomnia. Common side effects such as nausea or diarrhea may happen, but they are fairly rare and mild. CBD is non-toxic and does not cause overdoses.
What's Better For Dosage: CBD Oil, Treats, Capsules, Creams?
One of veterinarian Stephanie McGrath's first studies analyzed how three different delivery methods — a capsule, an oil and a cream — affected the way CBD moved through the bodies of healthy dogs.
"We measured the pharmacokinetics, which basically means you give the dogs a single dose of all three delivery methods and then you measure a bunch of different blood levels over a 12-hour period," says McGrath. "So how quickly is the CBD absorbed, how high the blood concentration gets at that single dose, and then how fast the CBD is eliminated."
McGrath found that out of the three specific formulations they tested, the oil had the best pharmacokinetic profile, meaning it reached the highest concentration in the blood, stayed in the bloodstream the longest, and performed the most consistently across the different dogs. The capsule also performed well but the cream less so. It performed too inconsistently for McGrath and her team to draw any conclusions.
CBD usually comes in MCT oil which is derived from coconut oil. While coconut oil is generally safe for dogs, some canines may have an allergic reaction to it. To read more about the benefits and possible risks of MCT oil for your dog read here.
Like all other forms of CBD, capsules typically provide relief of symptoms for 6-8 hours. In that time, you can administer more CBD if needed. Unlike the oil/tincture, capsules have to pass through the digestive system before it's absorbed into the bloodstream so expect 30-60 minutes before you see CBD working.
CBD-infused pet treats are another fun way to give our furry companions their medicine. When buying treats be aware that they will have to pass through the digestive tract before the body can absorb them, so expect it to begin working within 30-60 minutes.
Pet parents should "start low and go slow" when figuring out a dosage. She also suggests that using tinctures rather than a chew treat can make it easier to scale dosages up or down.
CBD buying guide
If you and your veterinarian decide that you should try CBD as a treatment for your pet, there are a few things to keep in mind when purchasing CBD oil. Not all oils are the same; you'll want high-quality CBD oil for pets to have a better chance of it working.
Look for organic. If the CBD oil is not organic, it at least should not contain pesticides, fungicides, or solvents.
Don't price shop. The higher the quality and purity, the higher the cost. You don't want to go for a cheaper option that could have toxic substances such as pesticides, herbicides, or heavy metals. Make sure your CBD oil is free of additives.
Get the analysis. The manufacturer should provide a certificate that tells you the amount of CBD that is in the product. Many CBD products contain only small amounts of CBD. You'll also want to make sure there is little or no THC in the product.
Buy CBD as a liquid. You can buy pet treats containing CBD, but the best form to administer is an oil or tincture. This way, you can adjust your pet's dose drop by drop. Make it tasty for them, get them a bacon flavored CBD oil!
Medical disclaimer: This information does not constitute medical advice and it should not be relied upon as such. Consult with your doctor before modifying your regular medical regime.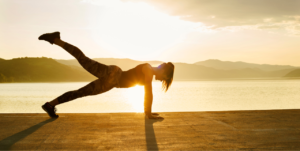 CBD and exercise are two topics that have gained significant attention in recent years. CBD, short for cannabidiol, is a natural compound derived
read more
Read More »