Ah yes! Brownies! The Quintessential cannabis-infused dessert square should not be overlooked! Though usually infused with THC, a CBD-infused brownie can be even more enjoyable—especially when you're not looking to get high, just healthy! Brownies make a nice treat for winding down and relaxing with a good book or movie, and will release just a little extra serotonin when you eat it.
The recipe below is quite basic, feel free to spice it up with chopped nuts or other ingredients.
CBD-Infused Brownie Ingredients:
½ cup coconut
1 cup sugar
1 teaspoon vanilla
2 large eggs
¼ teaspoon baking powder
⅓ cup cocoa powder
¼ teaspoon salt
½ cup flour
500mg CBD isolate or 1 30ml bottle CBD oil 500mg
CBD isolate is usually sold in grams, so the easiest way to make this recipe is to emulsify 1000mg (1g) of CBD isolate into 1 cup of coconut oil and then use half that cup for this recipe and half the cup for other uses. As this recipe makes about 10 brownies, the dosage, though not exact, will be around 50mg per brownie.
Directions:
Preheat oven to 350°F.
Mix infused coconut oil and sugar until well blended.
Add eggs and vanilla; stir just until blended.
Mix all dry ingredients in a separate bowl.
Stir dry ingredients into the oil/sugar mixture.
Pour into greased 9 x 9 square pan.
Bake for 20 minutes or until sides just start to pull away from the pan.
Cool completely before cutting.
The resulting brownies will contain 50mg of CBD if cut into 10 pieces. If you need a stronger batch of brownies, simply double or triple the amount of CBD isolate you are putting into the cup of coconut oil.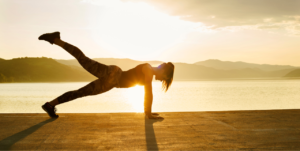 CBD and exercise are two topics that have gained significant attention in recent years. CBD, short for cannabidiol, is a natural compound derived
read more
Read More »