What is CBD? You've heard about it!—People are using it to manage stress, pain, anxiety and using it to fight symptoms of arthritis, epileptic seizures, cancer, coronavirus, PMS cramps and more. But where does it come from? Is it safe? Is it legal? In this article we'll take a comprehensive look at CBD to explain how it works, what studies say so far, and give a little guidance for dosage and shopping.
First of all, what is CBD?
Discovered in 1940, CBD—short for cannabidiol—is one of many cannabinoids produced uniquely by the cannabis family of plants. The most famous cannabinoid of course is THC, the one known for getting people "high," but cannabis plants produce 113 cannabinoids that we know of.
CBD is a cannabinoid too, however it produces no psychoactive effects. Interestingly, the human body produces its own cannabinoids, called "endocannabinoids" which interact with the human endocannabinoid system (ECS). Our brains and bodies have specific receptors, known as CB1 and CB2, which interact with cannabinoids to produce a broad variety of immune responses and help regulate many bodily systems.
With the many advances in cannabis processing in recent years, concentrated products such as rosin (a sap-like product extracted via heat and pressure) and oil have made ingestion methods cleaner, more consistent, and more easy to accurately dose. As a result, using CBD for medicinal purposes has gotten easier and safer.
How does CBD work?
The way CBD works still isn't fully understood—much more research needs to be done. Researchers have had a difficult time studying CBD since it wasn't legal to do so until 2018. What we know so far is that CBD interacts with the human endocannabinoid system (ECS) in a variety of ways which helps us achieve a state of "homeostasis" among other things.
Homeostasis is the condition of optimal functioning for organisms, a state of balance in which steady internal, physical, and chemical conditions are maintained.
The ECS plays a crucial role in regulating a host of physiological processes that affect us daily – mood, energy, intestinal fortitude, immune activity, blood pressure, bone density, glucose metabolism, as well as how we experience pain, stress, hunger, and more.
According to endocannabinoid scientist Bradley E. Alger, (PhD, Harvard) "…Endocannabinoids are literally a bridge between body and mind," which explains why CBD affects so many systems in our bodies.
Studies also indicate that CBD may influence other chemicals naturally produced by our bodies, including serotonin, which modulates mood and stress; adenosine, which influences our sleep-wake cycle; and vanilloid, which affects pain modulation.
What happens when our ECS no longer functions properly? The consequences of an ECS that is chronically deficient or overactive is usually the emergence of a chronic condition or disease.
New research shows that most pathological conditions go hand-in-hand with an unbalanced ECS. It stands to reason, then, that "modulating endocannabinoid system activity may have therapeutic potential in almost all diseases affecting humans," say Pal Pacher and George Kunos, scientists with the U.S. National Institutes of Health (NIH), in a 2014 publication.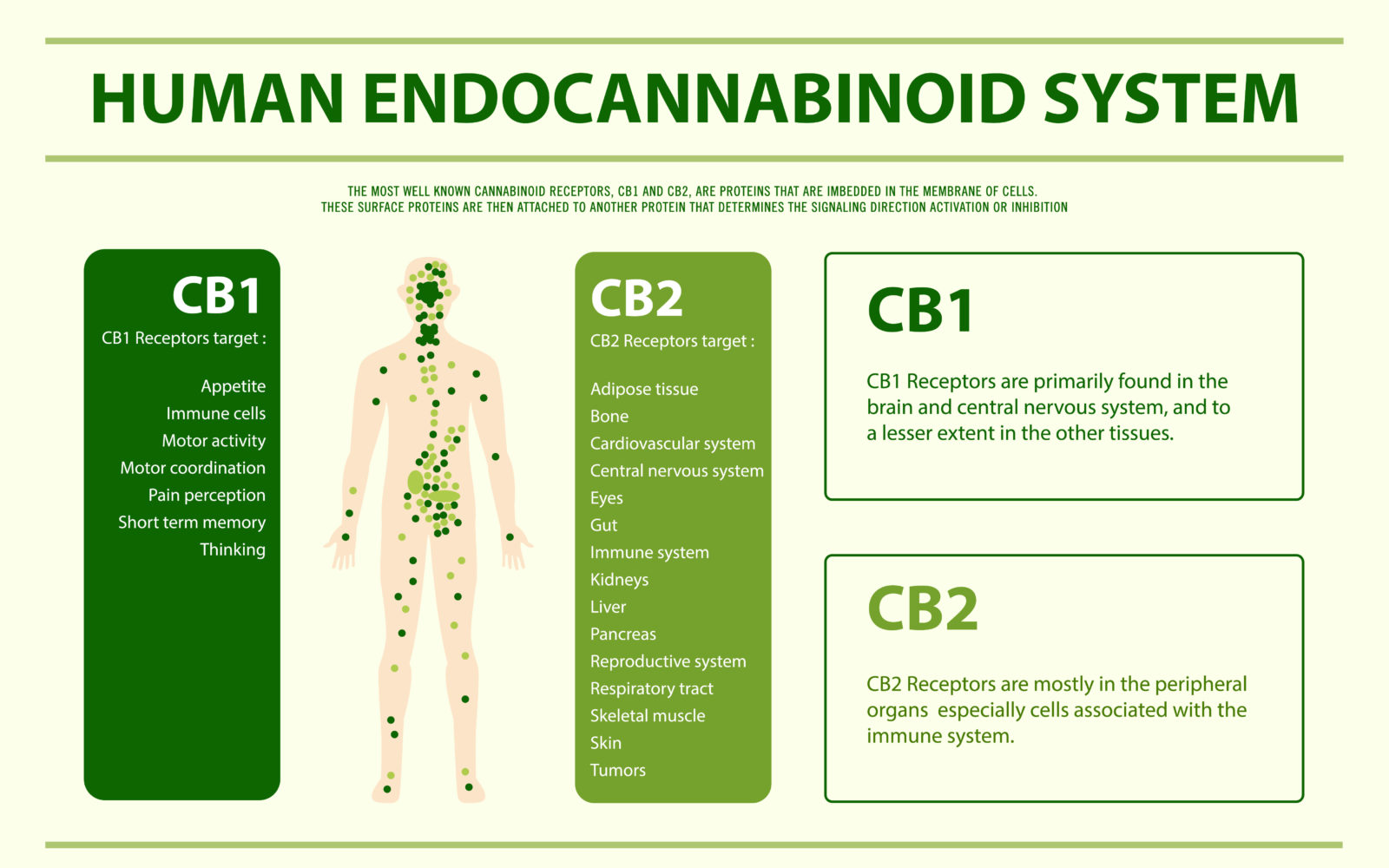 By using CBD and THC, we can tip our ECS towards homeostasis and improve endocannabinoid levels to slow or even stop disease progression. In the case of young Charlotte Figi, who was the first to make national headlines for CBD treatment, cannabinoid therapy essentially cured her of a rare condition called Dravet's syndrome which caused her to suffer over 300 nearly lethal seizures per day.
Is CBD legal?
CBD became legal to consume in Canada in 2018, but there are a lot of gray areas. Due to the complexity, time and difficulty of becoming a legal producer or seller of CBD products, many gray market producers have begun bringing products to market.
CBD is also allowable for use by professional athletes. The World Anti-Doping Agency recently removed CBD from its banned substances list. In the US and UK, CBD is permitted for use in sport, but THC is banned. For this reason, athletes must exercise care and ensure that CBD products they consume contain no THC.
Why are people using CBD oil in Canada?
When you read testimonials or product reviews online, you find a mountain of anecdotal evidence that CBD is good for treating everything from anxiety and aches to epilepsy and cancer. Everyone from supermodels to Olympic gold medalists (think Megan Rapinoe, Alessandra Ambrosio, Bubba Watson, Mike Tyson, Nate Diaz and many more) are evangelizing for CBD! Online, CBD oil has gained a reputation as a curative for the sick, as preventive medicine for the healthy, and as an all-purpose palliative for pets too.
In response to this massive surge in popularity, a large, unregulated market in CBD products has taken shape.
What do the studies say about CBD?
"There is a great deal of interest in the possible therapeutic effects of CBD, but there is very little evidence of efficacy," said Dr. J Hampton Atkinson, co-director of the Center for Medical Cannabis Research (CMCR) at the University of California, San Diego.
However, with cannabis now legal, a renaissance in cannabinoid research has begun. Medical science will soon give us more detailed understanding of how cannabinoids work. According to ClinicalTrials.gov, a US database of accredited clinical trials worldwide, at least 150 trials testing CBD are in progress. They are testing CBD as a treatment for a wide variety of health conditions, including autism, alcoholism, skin conditions and schizophrenia.
In the Center for Medical Cannabis Research, there is "much interest in the possible anti-inflammatory effects of CBD, for use in arthritis of various types, including knees and hands," Atkinson said. Recent in vitro research on human cell lines with rheumatoid arthritis suggests CBD may help reduce inflammation.
Other research indicates CBD may reduce anxiety and self-deprecating thoughts, while there's also evidence CBD has antipsychotic effects for people with schizophrenia.
A 2017 clinical trial published in The New England Journal of Medicine found CBD was highly effective in reducing seizures for people with Dravet syndrome.
Will CBD get me high?
CBD is the non-psychoactive portion of the plant, so what that means is you won't have any effects like euphoria," says Junella Chin, DO, an osteopathic physician and medical cannabis expert. "You won't feel sedated or altered in any way."
What's the difference between full spectrum and isolate?
As the name implies, "isolate" is CBD in its pure form isolated from all the other compounds in hemp plants. A "full spectrum" CBD contains most of the other compounds including flavonoids, terpenes and cannabinoids—including a small amount of THC—less than 0.3%. To learn more about the differences read our article Full Spectrum CBD vs Isolate
What's the "entourage effect?"
Although more scientific research is needed to understand it fully, the "entourage effect" is the idea that cannabinoids and other compounds in cannabis plants work together to amplify healing effects.
Some studies show that CBD can actually reduce some of the psychoactive effects of THC. This means that when you choose a product that has both CBD and THC, the CBD may help curb unwanted effects like anxiety that some people experience when consuming high amounts of THC.
What is CBD's best benefit?
It depends who you ask, because CBD has helped so many people in so many different ways. CBD has been especially good for people seeking alternatives to pharmaceuticals. CBD often performs similarly to pharmaceutical drugs, but comes without the risk of addiction or harsh side effects.
Scientific research and mounting anecdotal evidence from patients and physicians highlight CBD's potential as a treatment for a wide range of afflictions, including (but not limited to):
Autoimmune diseases (inflammation, rheumatoid arthritis)
Neurological conditions (Alzheimer's, dementia, Parkinson's, multiple sclerosis, epilepsy, Huntington's chorea, stroke, traumatic brain injury)
Metabolic syndrome (diabetes, obesity)
Neuropsychiatric illness (autism, ADHD, PTSD, alcoholism)
Gut disorders (colitis, Crohn's)
Cardiovascular dysfunction (atherosclerosis, arrhythmia)
Skin disease (acne, dermatitis, psoriasis)
CBD has proven neuroprotective effects and its anti-cancer properties are being investigated at several academic research centers in the United States and elsewhere. A 2010 brain cancer study by California scientists found that CBD "enhances the inhibitory effects of THC on human glioblastoma cell proliferation and survival." This means that CBD makes THC even more potent as an anticancer substance.
Also in 2010, German researchers reported that CBD stimulates neurogenesis, the growth of new brain cells, in adult mammals.
What is CBD's safety record?
"I think CBD is a safe thing to try," says Houman Danesh, MD, director of integrative pain management for the Mount Sinai Hospital in New York City. According to the WHO, CBD is generally well tolerated in humans. Nobody has ever overdosed on CBD, nor is it in any way addictive.
However, CBD should be looked at as a medicine, not a supplement. You should no take CBD while pregnant. If you are on any medication, speak to a health professional first as CBD can interact with certain medications. For any serious health issues, it's important to speak to your doctor before trying CBD for the first time.
What is CBD's worst side effect?
To be truthful, there are side effects, but they are rare and none of them are very bad. Research shows CBD reduces the adverse effects of THC, particularly those causing anxiety and sedation, but only at high doses. CBD is well tolerated by the human body, but may cause tiredness, diarrhea, or changes in appetite, insomnia and poor quality sleep, decreased appetite and fatigue. To avoid side effects, simply follow dosage guidelines and don't overdo it.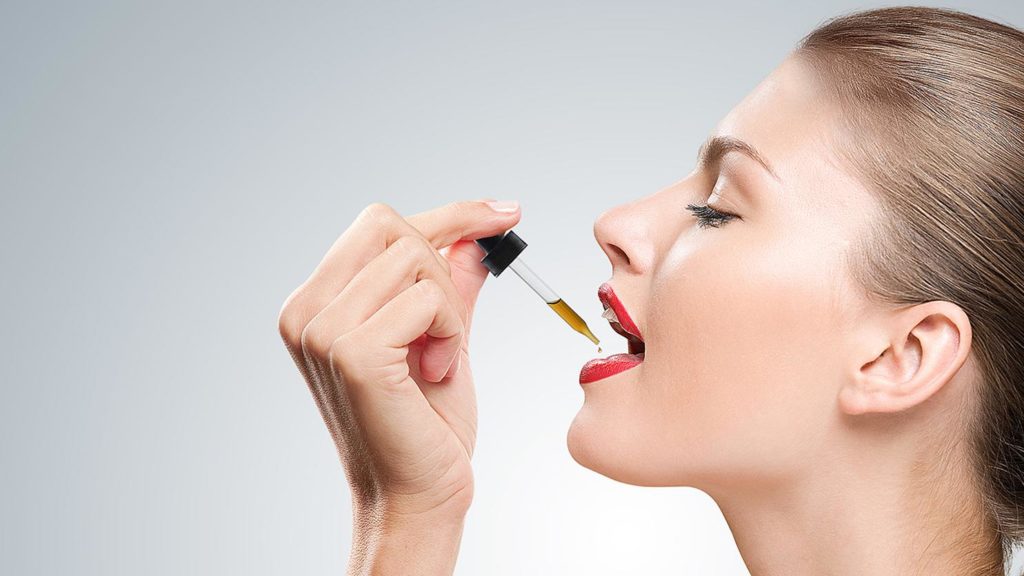 How do I choose a product and how much do I take?
CBD has a funny quality: it's biphasic. This means it has different effects at different doses. In addition, due to th complicated nature of the human endocannabinoid system and the fact that each person's ECS is unique, CBD affects different people differently.
Due to the paucity of research so far, the only way for someone to discover the effective dose for themselves is to experiment. The rule of thumb is "start low, go slow." Start with a small dose of 10-20mg and increase it by 5mg every 3-4 days. Keep a diary of the effects you feel and keep raising the dose until you achieve the effects you want. Generally speaking, smaller doses are better for focus and alertness, while larger doses are better for pain, anxiety and insomnia.
There 4 main ways to ingest CBD:
Oil drops under the tongue
Vaping
Topical creams and balms
Edibles
"The biggest differences between tinctures, edibles, and vape pens are speed of delivery and how long the effects last. Vape relief is faster but wears off faster too—usually in about two hours," says Dr. Junella Chin, DO, an osteopathic physician and a medical cannabis expert. "Say you wake up in the morning and pulled your back out, you might want to take CBD through a vape pen, which delivers in 10 minutes."
Some people prefer a topical CBD cream or ointment for targeting muscle and joint pain.
Tinctures and edibles must pass through the digestive system and take longer to work, but last four or five hours. "A tincture looks like a little liquid that you put under your tongue, and you feel relief within half an hour," Dr. Chin says. "If you prefer to taste something, you choose an edible, whether it's a capsule, gummy, or baked good." The only drawback with edibles is that the liver is good at filtering CBD out of the system, so only some of the CBD will reach your bloodstream.
To learn more about dosage read What's the proper CBD dosage?
What to look out for when buying CBD
There are literally hundreds of CBD brands at this point, so the best thing to do is find a brand recommended through someone who has had a positive experience. When trying something new there are a few guidelines
Look for 3rd party lab results. When purchasing CBD, ask to see the lab results proving the contents are as they state.
Look at how the CBD was extracted. Some extractors use chemical solvents which can leave toxic residues. The cleanest method of extraction is the CO2 extraction method.
Don't just buy the cheapest product. "Good CBD is expensive," says  Mark Wallace, MD, a professor of anesthesiology at the University of California San Diego. "CBD manufacturers have to do a lot of extraction to get CBD oil from hemp plants, and while they're getting more efficient at that process, it's time-consuming and expensive."
A few more tips for buying CBD:
buy from health-minded sources – no gas stations,
read labels carefully; hemp oil isn't CBD oil for example,
avoid products sourced from hemp seed or stalks,
look for products that have information for reporting negative effects and
look for lab-tested products.
Additional resources:
Read more about CBD, what we know and what we don't, from Harvard Medical School.
Find out about advances in cannabinoid research from Raphael Mechoulam at the Hebrew University of Jerusalem.
Canada's Dani Gordon specializes in Cannabis medicine. Her YouTube channel is highly informative for those seeking education about the benefits of CBD oil in Canada.
Learn the ins and outs of CBD and its effects on pain, anxiety, sleep, women's health and skin issues in our article CBD 101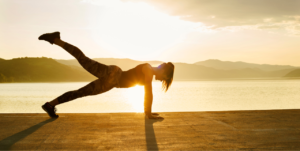 CBD and exercise are two topics that have gained significant attention in recent years. CBD, short for cannabidiol, is a natural compound derived
read more
Read More »
Disclaimer
This information does not constitute medical advice and it should not be relied upon as such. Consult with your doctor before modifying your regular medical regime. Our websites content is provided as a service; all content is solely for informational purpose only and is intended to facilitate communication between you and your healthcare provider. We do not represent in any manner whatsoever that the content of our website contains the opinions of a healthcare professional