What role does CBD play during COVID-19, if any? Evidence is growing CBD may help counter some of the worst symptoms of COVID-19
With the outline of a second wave of COVID-19 begins to take shape, a growing number of news outlets and websites, including Forbes.com, are highlighting CBD's potential for treating symptoms of COVID-19. Forbes describes cannabis medicine's appearance on the list of potential treatments as "a surprising turn of events", but is it? With CBD's powerful homeostasis-promoting properties, is it really so surprising that CBD may dial down lung inflammation and cytokine activity?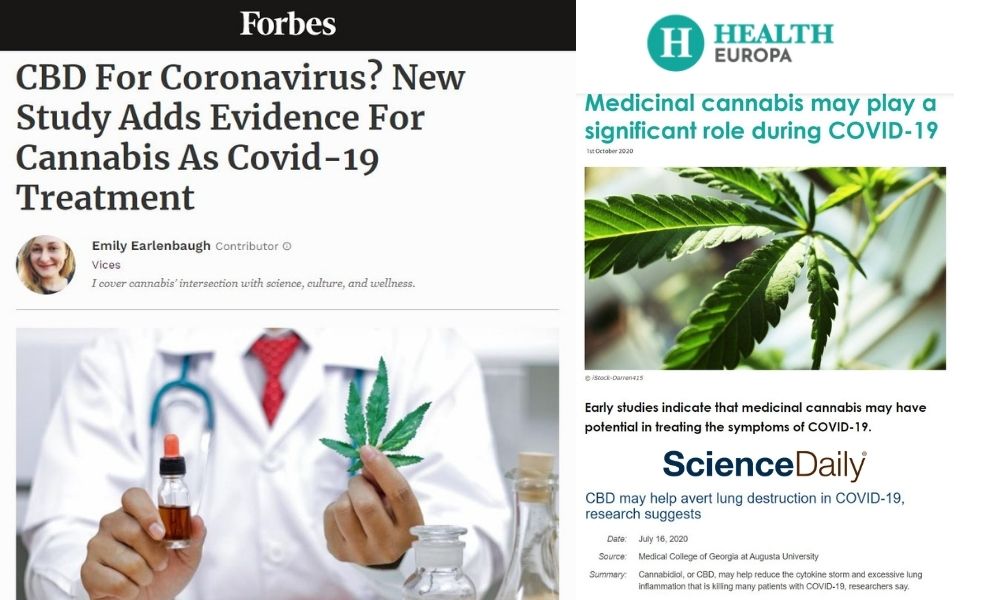 As researchers around the world race to understand COVID-19 and come up with a vaccine, some are investigating whether cannabis or cannabis derived CBD might benefit those suffering the most acute effects of the novel coronavirus.
Interestingly, researchers have discovered a number of different ways CBD may counter COVID's effects, including reducing ACE2 expression as well as the production of cytokine—a powerful inflammatory agent. CBD is already known to fight inflammation, so researchers are focusing on whether CBD helps with lung inflammation and it's potential as an antiviral.
First things first. How does the coronavirus work?
One way in which COVID-19 is more dangerous than the flu or common cold is in its ability to penetrate the respiratory tract more deeply. COVID uses spike-like proteins to attach to the receptors of healthy cells—particularly in the lungs. COVID's spiky proteins are able to go through ACE2 receptors to get inside healthy cells, take control and eventually kill some of them.
As the virus moves down your respiratory tract, including your mouth, nose, throat and lungs, it encounters more and more aCE2 receptors. The lower airways have more ACE2 receptors, which is why COVID-19 is more likely to go deeper than other viruses. Once COVID starts killing lung cells in large numbers, breathing gets more and more difficult.
For about 80% of those that get the virus, the worst symptoms experienced are a cough and a fever. For those less fortunate, COVID can become very uncomfortable indeed. Those struck more severely begin to experience more severe symptoms after 5-8 days, including shortness of breath leading to acute respiratory distress syndrome (ARDS).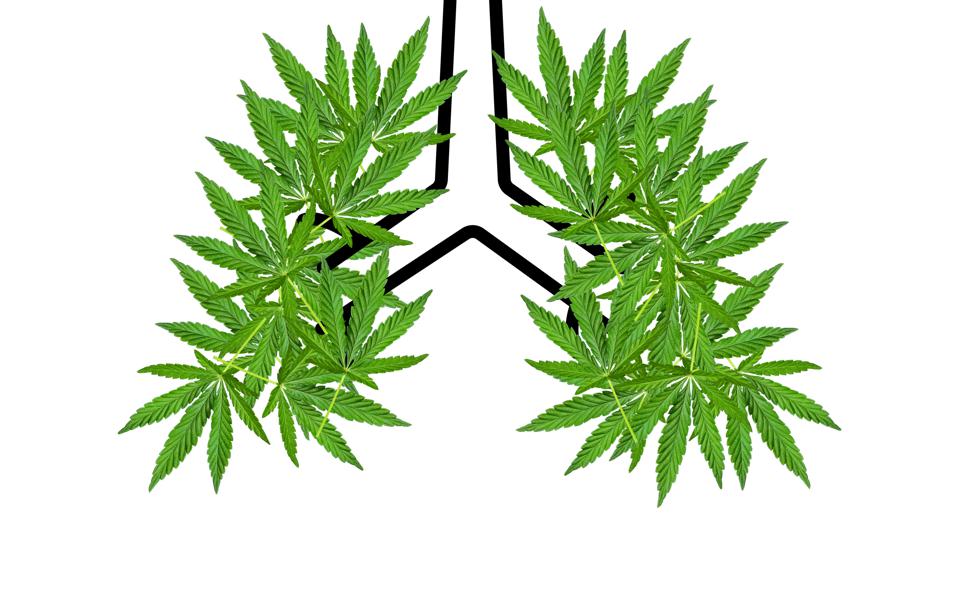 CBD for COVID, what does the research say so far?
What's already known in general about CBD is that it has anti-inflammatory properties, can be a vasorelaxant and can help reduce pain and anxiety.
Evidence is also now starting to show that CBD may help counter severe lung inflammation that occurs in serious cases of COVID. One study by researchers at Augusta University, Georgia indicates CBD can have a positive effect on the dangerous ARDS symptoms. During acute respiratory distress syndrome, people experience a severe overactive inflammatory response known as a "cytokine storm". The study authors note that this is an important discovery considering how deadly cytokine storms can be, saying "currently, other than supportive measures, there is no definitive cure for ARDS, illustrating the urgent need for creative and effective therapeutic modalities to treat this complex condition."
However, there may be hope with CBD. CBD may fight ARDS by reducing pro-inflammatory cytokine production. By reducing cytokines like interleukin (IL)-6, IL-1b, and IL-17, inflammation might be brought under control, thus ending respiratory distress and damage. Experiments conducted during the Augusta University study seem to support this theory.
How did CBD do vs. ARDS?
The research, in this case, was performed on mice. First, the mice were induced with ARDS symptoms comparable to what is seen in severe COVID-19 cases. The artificial symptoms caused an inflammatory cytokine storm which reduced blood oxygen levels by 10% and damaged mice lung tissue. Mice experiencing respiratory distress were then given CBD. The results were quite impressive. "These symptoms were totally or partially reversed and returned to the level and condition of the normal after treatment with CBD" the authors reported.
Beyond lowering their levels of pro-inflammatory cytokines, mice treated with CBD experienced reduced expression of IL-6—a major marker of cytokine storm activity. "CBD treatment reversed all these inflammatory indices and partially re-established homeostasis" the authors said. Mice treated with CBD also experienced an additional benefit: an increase in lymphocyte levels—important white blood cells that fight off infections.
Based on these findings, researchers on this Augusta University study felt CBD could play a role treating severe respiratory viral infections like COVID-19.

"The current data support the notion that the anti-inflammatory function of CBD may reduce cytokine storm and mitigate the effects of exaggerated inflammation" they explained. The also added that "considering all potential regulatory effects of CBD as well as the vast distribution of endocannabinoid system in the body, it is plausible that CBD may be used as a therapeutic candidate in the treatment of various inflammatory conditions including COVID-19 and other virus-induced ARDS."
CBD in other COVID-19 research
In Israel, two firms, terpene manufacturer Eybna and cannabis R&D frim CannaSoul Analytics, are currently studying CBD's anti-inflammatory effects in COVID-19. Early findings have indicated that a combination of terpenes and cannabinoids may be up to twice as effective as corticosteroid dexamethasone to reduce inflammation resulting from COVID-19, but the study has yet to be peer reviewed.
Another interesting new line of inquiry, also happening in Israel, is a new form of CBD + cell therapy treatment. This technology can "target both central nervous system indications and the COVID-19 coronavirus" with CBD-loaded exosomes. CBD-loaded exosomes can improve the targeting of damaged organs, like infected lung cells, thereby providing a synergisitc effect that improves the efficacy of CBD's anti-inflammatory properties.
In another news report, Dental College of Georgia and Medical College of Georgia researchers issued a report this summer regarding CBD's ability to improve oxygen levels and reduce inflammation as well as physical lung damage in a laboratory model of adult respiratory distress syndrome, or ARDS. For people suffering acute symptoms of the virus, ARDS is extremely uncomfortable and the risk of death without treatment is high.
It appears CBD may reduce cytokine storm damage that kills so many patients with COVID-19. It is thought that this reduction is brought about when CBD enables the increase in levels of a natural peptide called apelin. Apelin is a known anti-inflammatory agent, but levels of apelin drop dramatically in the face of cytokine storms.
However, CBD quickly helps normalize apelin levels as well as lung function. In the study published in the Journal of Cellular and Molecular Medicine, researchers noted that apelin levels in the blood dropped down to nearly zero in their ARDS model, but then increased 20 times with CBD.
CBD and COVID: More research is needed.
There are promising signs, but we are a long ways from declaring CBD to be an effective treatment for COVID-19. We need more research before CBD gets approved for use as a treatment for COVID-19. However, looking at what researchers have found so far does give us hope.
As our understanding of CBD's role in combating lung inflammation and cytokine storms grows, and our tools for using CBD and investigating it improves, CBD's potential to help fight ARDS will likely soon develop into full fledged CBD therapies. Researchers involved in the promising studies mentioned here join a growing chorus of doctors, researchers, scientists and cannabis advocates urging that more research dollars be directed towards CBD for COVID-19 and ARDS.
Citations / Sources
"CBD helps with lung inflammation and it's potential as an antiviral" https://www.liebertpub.com/doi/10.1089/CAN.2020.0035
"study by researchers at Augusta University, Georgia" https://www.liebertpub.com/doi/abs/10.1089/can.2020.0043
CBD is a vasorelaxant: "https://www.frontiersin.org/articles/10.3389/fphar.2017.00248/full"
" InnoCan Pharma collaborates with Tel Aviv University to develop a new revolutionary approach to treat the COVID-19 coronavirus with exosomes-loaded CBD" https://finance.yahoo.com/news/innocan-pharma-collaborates-tel-aviv-204600158.html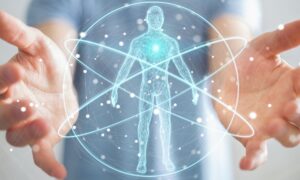 You've heard of the circulatory system, pulmonary system, skeletal system, nervous system and digestive system, but you may not have heard of the
read more
Read More »