CBD is a powerful neuroprotectant and anti-inflammatory. But can CBD help for neuropathic pain? To live with nerve pain, also called neuropathic pain or neuralgia, can be to live in your own personal hell. This particular pain affects the body's nervous system, causing sharp stinging pain that shoots through the body or certain areas of the body. It can also cause a painful burning sensation. It is trying to live with, and often difficult to treat.
Neuropathic pain is a result of damage to the nerves and is often present in conditions like multiple sclerosis, slipped discs, Parkinson's, diabetes, and shingles.
Nerve pain can completely rule a person's life, robbing them of quality of life, so it's understandable that sufferers can become very frustrated and despondent. To get some relief, they turn to ordinary painkillers like aspirin and paracetamol or non-steroidal anti-inflammatory drugs (NSAIDs) and, in severe cases, to opioids just to be able to carry on with their lives. 
It can be very challenging to treat nerve pain. Using painkillers, NSAIDs and opioids on a long-term basis is very detrimental to physical health and wellbeing. People know this and are turning to CBD for relief. 
CBD for relief of neuropathic pain
CBD is one of more than 100 compounds, called cannabinoids, found in the cannabis plant. Cannabinoids are chemical compounds that act on the endocannabinoid system (ECS) in our bodies, which produces its own cannabinoids, called endocannabinoids. 
CBD works through its interaction with the ECS. This interaction leads to many of the positive benefits associated with CBD, including pain relief.
When it comes to pain, CBD acts in a surprising number of way to reduce it. CBD inhibits the release of inflammatory glutamate—one of the qualities for which CBD is known as a "neuroprotective." CBD can be effective at dulling tingling, burning and prickling sensations associated with neuropathic pain, an effect which can be further ameliorated by combining CBD with magnesium glycinate, a natural supplement.
CBD works with anandamide, an endocannabinoid that plays a role in regulating pain as well as feelings of well-being and happiness. CBD enhances anandamide signalling to reduce pain in the body.
Researchers also found that CBD can suppress chronic pain and dial down inflammation by interacting with alpha-3 glycine receptors. Glycine receptors feature prominently in how our bodies process pain. Suffice to say, dysfunctional glycine receptors can be very problematic.
CBD also alleviates pain by activating vanilloid receptor TRPV1, which plays a role in controlling inflammation and the awareness of pain. A 2014 study in the British Journal of Pharmacology found that CBD could be a "useful pharmacological alternative in the treatment of the disease-associated chronic pain."
While CBD and THC are the most well-known cannabinoids, studies into pain relief have also looked at other cannabinoids, including CBC, CBDA, and CBN, all of which seem to have pain-relieving properties.
In fact, only a few studies have looked at the effect of CBD in isolation; most studies about cannabinoids and their effect on nerve pain used a combination of CBD and THC for the purpose of the research.
In one study, researchers were able to show that CBD can reduce neuropathic pain caused by chemotherapy.
Eleven randomized controlled trials that included 1219 patients were reviewed in 2017. The review found that patients who were treated with a dose of selective cannabinoids experienced significant, but clinically little relief form neuropathic pain. 
A 2020 review found that CBD brought relief to patients suffering from ''intractable pain due to multiple sclerosis, spinal cord injury, brachial plexus injury, and limb amputation.'' However, these were small studies and the results seemed to be context-dependent – for instance, treatment didn't improve pain in patients with Crohn's disease. The review also reports on CBD as a promising treatment for chronic pain as a result of kidney transplantation and for relief from peripheral neuropathy of the hips, legs and feet.
Research has found that neuropathic pain is common, with 7% to 8% of the population suffering from it. Unfortunately, available medications are not succeeding in addressing the issue. Hence the overwhelming public interest in CBD and other cannabinoid products. Currently available medications are failing them and they need relief from pain.
Benefits of using CBD for the relief of nerve pain
CBD is safe to use. It has no, or at worse, mild side effects. According to a 2017 review, CBD has a favorable safety profile. Common side effects that were reported include tiredness, diarrhea, and changes in appetite and/or weight. 
CBD use can lessen a person's dependence on NSAIDs and opioids. Even if the CBD provides only some pain relief, the patient can take less of the more harmful medications.
Important Note: CBD interacts with several medications, including the common blood thinner, warfarin, some heart rhythm and thyroid medications and some seizure medications. If you are on any medications, it's advisable to consult your doctor before you start taking any CBD products.
Also, avoid any supplement or medication that comes with a grapefruit warning. Grapefruit and CBD inhibit metabolic processes in a similar manner, so you can't take CBD with products that come with a grapefruit warning.
How to choose a high-quality CBD
Full-spectrum vs broad-spectrum vs isolate CBD
CBD is available in full- and broad-spectrum as well as an isolate. This refers to the range of compounds and cannabinoids in CBD oil.
Full-spectrum CBD products contain the widest range of cannabis compounds, including THC. Full-spectrum is thought to be the most beneficial because the different cannabinoids strengthen each other's effects.
Broad-spectrum CBD oil contains a wide range of cannabinoids, but no THC.
A CBD isolate is a pure form of CBD and contains no other cannabinoids or other beneficial compounds.
Learn more about Full Spectrum vs. Broad Spectrum vs. Isoalte CBD
When buying a CBD product, look for those that comply with the following standards.
The CBD was extracted from organically grown hemp.

The product was subjected to independent lab tests. These chemical analyses will confirm that the product doesn't exceed the legal limit of 0.3% THC and is free of harmful contaminants like heavy metals, pesticides, and residual solvents. Check that the manufacturer provides a certificate of analysis (COA) on their website or request one by email.
Dosage
The FDA does not regulate CBD for medical use, except for Epidiolex for epilepsy, so there are no official dosage recommendations.
The general rule of thumb is to start with a small dosage and slowly increase it until your body adjusts to the CBD and your symptoms improve.
You could ask your doctor for advice about dosage. However, since many doctors don't provide any recommendations for CBD use, you could just start on a dosage of 20 to 40 mg per day. Stay on this dosage for a week and then increase it by 5 mg. Continue your dosage by 5mg each week until your symptoms improve. Alternatively, you could search online for an integrative doctor that prescribes CBD.
Should I try CBD if I suffer from neuropathic pain?
It's clear the science is young and we don't know enough about CBD, cannabinoids, and the endocannabinoid system to use it with the accuracy and reliability medical science requires. Yet, early signs are encouraging. CBD shows a lot of promise for the treatment of pain. The scientific evidence is somewhat scant at this point, but there are loads of anecdotal evidence that CBD has helped a great number of people in debilitating pain.
There is little risk in trying, so long as you take care to buy from a reputable brand and get a safe, reliable product. CBD is not toxic, non-addictive and potential side effects are mild and rare. If CBD doesn't work for you, then at the very least you know you need to explore a different avenue for relief. If it works, it could help manage pain and help you reduce your intake of potentially harmful medications like NSAIDs and opioids. 
Medical disclaimer: This information does not constitute medical advice and it should not be relied upon as such. Consult with your doctor before modifying your regular medical regime.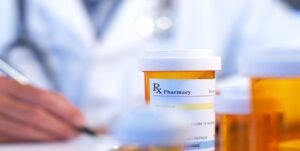 Although CBD is making itself known as a safe alternative to pharmaceutical drugs for helping with a number of ailments, it is also
read more
Read More »