CBD edibles are all the rage at the moment. You can find them in your wellness shop, your favorite coffee bar, and gift shops. What are they and are they safe to eat?
Edibles come in many forms like gummies, marshmallows, chocolates, brownies, muffins, cookies and more. Just about any food can be infused with CBD.
Before we share our recipe for our favorite CBD breakfast muffins, let's at what CBD is and why it's safe.
Why it's safe to enjoy CBD edibles
CDB, or cannabidiol, is a compound produced by hemp and cannabis plants. However, CBD is just one of more than a hundred of these compounds these amazing plants produce. The other well-known compound is the psychoactive substance, THC (Tetrahydrocannabinol). That's the one that gets you "high" and its compound that medical professionals often caution against as they can be surprisingly potent, and are sometimes consumed accidentally by children. Needless to say, cannabis edibles of any kind should be stored safely and out of the reach of children.
Fortunately, CBD is not psychoactive and does not produce a "high." CBD is non-toxic, non-addictive and the WTO states that it is "well-tolerated" by humans in large doses. However, if you do take too much, side effects are rare and mild, but can include drowsiness, restlessness, nausea and changes in appetite.
With a normal dose of CBD, you're meal becomes infused with a powerful anti-oxidant and anti-inflammatory that can act to provide numerous health benefits and act as a preventative.
Berry and Zucchini Breakfast Muffins
Why zucchini you ask? This unassuming squash is a nutrient powerhouse, and if you want to keep a watch on your calorie intake, this is a low-calorie winner that you can include in any recipe to add bulk and subtle taste. Grated, it completely blends into baked pastries.
Zucchini is high in vitamins, minerals, antioxidants, and both soluble and insoluble fiber. It even has some protein!
Thanks to its subtle taste, zucchini won't overwhelm other flavours. So, whether you're making ratatouille or baking a cake, you can expect the flavours you want to shine through.
Add fresh berries to this muffin recipe to get an extra blast of sweetness and some superfood vitamins and antioxidants—without too many calories. For this recipe, we top our muffins with cream cheese. Why cream cheese? Why not low-fat cottage cheese? It's simply easier to blend the CBD oil into it.  Though you can use staight CBD isolate powder, CBD in a carrier oil is easier to digest and for your body to absorb, so you can maximize the benefits. The fat in cream cheese is ideal for this purpose.
Ingredients:
1 cup grated zucchini
½ cup fresh berries, slightly chopped
½ cup finely chopped pecan nuts
1 cup applesauce
1 ½ cup whole wheat flour
½ cup packed brown sugar
1 tsp cinnamon
1 tsp ground ginger
¼ tsp nutmeg
1 tsp baking powder
1 tsp baking soda
Pinch of salt
Topping:
½ cup cream cheese
CBD oil with approximately 240mg CBD for a 30mg dose per muffin. Adjust according to your dosage requirements.
Preheat the oven to 350 degrees. Coat 8 cups of a 12-cup muffin tin with cooking spray.
Put all the dry ingredients in a mixing bowl. You don't need an electric blender for this recipe. Simply stir the dry ingredients together, then add the apple sauce, grated zucchini, and the berries. Combine the ingredients by stirring with a wooden spoon.
Fill eight muffin cups with the batter and bake for 20 minutes or until the muffins come loose from the sides of the cups. Use a toothpick to make sure that they are cooked through by sticking it in the middle of one of the muffins. If it comes out clean, your muffins are cooked. 
Let the muffins cool while you make the topping. Simply mix the cream cheese with the CBD oil or isolate powder. When the muffins have cooled down, spread them with the topping and enjoy!
This CBD-infused recipe makes good use of the CBD by simply adding it to one of the ingredients that doesn't need heating.
Experiment with more CBD recipes!
It's worth taking the time to experiment with your own CBD edibles. Not only is it fun, it saves money, and you get to choose exactly what goes into your recipes. Start by using trusted recipes you love and figure out how you can incorporate CBD into them. Nothing tastes better than home-made as they say!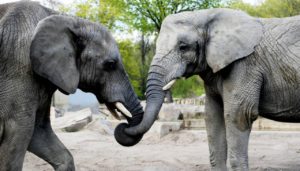 For the uninitiated: all animals—including human beings—have endocannabinoid systems (ECS). Cannabidiol (CBD) interacts with the ECS through various receptors found throughout the brain
read more